Sports That Deserve Attention like Cricket in India
We all know that Cricket is so famous in India that nothing comes close to it. But there are many other sports that also deserve your attention because if people won't give attention then the federations looking over will also don't give that much attention. So let's look at the Sports That Deserve Attention like Cricket in India.
Athletes from other sports do not get any advertisements or coverage from the news channels. Indian newspapers mostly feature cricket news or give them a lot of space, but even if someone wins a championship in another sport, there is no article praising them.
Cricket enjoys immense popularity and attention in India for several reasons, which contribute to its dominance over other sports.
Reasons Behind Cricket Getting All the Fame:
Rank in World Cricket – Indian cricket team has been consistently one of the top teams in the world for the last 3–4 decades. Despite being actively played by fewer countries in comparison to other sports, it attracts a decent amount of the world population.
Achievements – Indian cricket team has achieved far more in recent years than any other sport with notable exceptions being Kabaddi. India was once unconquerable in hockey with 8 Olympic gold medals, but a lot of happened since then. We had some individual success in other sports like badminton, tennis, wrestling etc, which includes Olympic medals but proper care was not provided to them.
Media Coverage – Cricket receives extensive media coverage in India. Cricket matches, players, and related news are covered extensively by television networks, newspapers, and online platforms. This continuous coverage keeps cricket in the public eye and further boosts its popularity.
Ads and Fame – Advertisements gave a lot of fame to cricketers and of course the game of cricket. People now could name each and every player of the cricket team, but could barely recognize other sportsmen except a few who gained popularity over time.
Marketing – BCCI being a private body, worked like a corporation and brought a lot of money into the game, and marketed the game highly. IPL started within a year of India's 2007 T20 world cup win, when people's minds were still fresh. Despite football (ISL), Kabaddi (Pro Kabaddi League), and other sports launching fancy leagues with Bollywood celebrities, the IPL remains the most popular and richest of Indian sports leagues.
Sporting culture – India lacks a proper sporting culture, making it difficult to produce a large number of sportsmen, as the prime focus is on studies and sports are considered to be a waste of time for most students. While cricket rose the charts, because of the factors which we talked about above, other sports failed to rise like that.
All sports need money to grow, whether it has to be spent on player's training or even marketing of the respective sports and cricket manages to take that in India.
Reasons Behind Neglecting Other Sports in India:
Lack of Infrastructure and Facilities: Many sports require specific infrastructure and facilities for training and competition. Sports other than cricket lack proper stadiums, training centers, and coaching facilities. A lack of investment in infrastructure leaves athletes with limited resources and opportunities.
Limited Funding and Sponsorship: Sports other than cricket struggle to attract significant financial support from sponsors and investors. Cricket's popularity and commercial success have led most corporate sponsors and broadcasters to focus on cricket-related events and promotions. This limited funding and sponsorship for other sports make it challenging for athletes to receive proper training, coaching, and exposure.
Cultural Influence: Cricket's historical significance and cultural influence in India have made it deeply ingrained in the national consciousness. Traditional sports, such as kabaddi and kho-kho, still have cultural significance but have not gained worldwide recognition or professional leagues.
Media Coverage: Media coverage plays a crucial role in promoting and popularizing sports. Indian media extensively covers cricket, including live broadcasts and dedicated sports channels. Other sports often struggle to secure similar media attention, resulting in limited public interest and awareness.
Limited Government Support: While the government has taken initiatives to support sports development, the focus has primarily been on cricket or a few select sports. Consequently, other sports are neglected and lack systematic support due to the unequal distribution of resources. Non-cricket sports are neglected because of limited government funding, policies, and programs.
Lack of Grassroots Development: Strong grassroots development programs are crucial for identifying and nurturing young talent in various sports. Non-cricket sports lack grassroots programs and initiatives that identify and develop talent early. Other sports cannot produce world-class athletes due to this.
Cultural Perception and Career Opportunities: In our community, there is a perception that pursuing sports, other than cricket, may not provide viable career options or financial stability. As a result, talented athletes often pursue more traditional career paths rather than pursue their sporting dreams.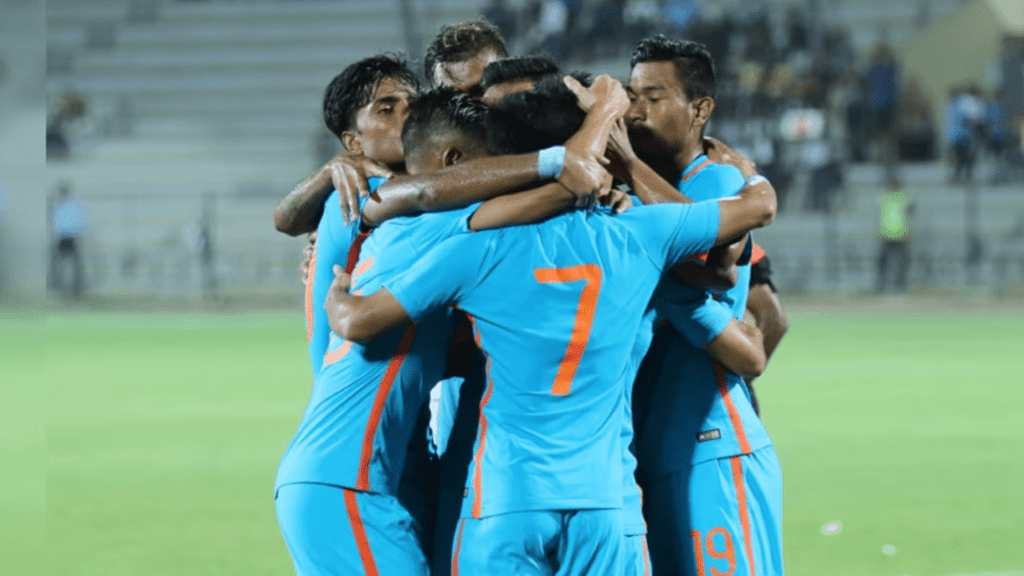 List of Sports That Deserve Attention like Cricket in India:
Football: Football is the most popular sport in the world and is also very popular in India. With the right infrastructure, investment, and grassroots development programs, football has the potential to grow in India and produce world-class players.
Athletics: Athletics is the foundation of all sports and includes track and field events. By investing in proper training facilities, coaching, and talent recognition programs, India can produce more athletes who can compete at the highest level in events such as sprint, long jump, discus throw, and more.
Badminton: Badminton is hugely popular in India, with players such as Saina Nehwal and PV Sindhu achieving great success at the international level. Ongoing support, infrastructure development, and talent identification programs can help India establish itself as a powerhouse in badminton.
Wrestling: Wrestling is a traditional sport in India and has produced talented athletes such as Sushil Kumar and Bajrang Punia. By providing better educational opportunities, financial support and visibility, India can excel in wrestling on the international stage.
Tennis: Tennis has found some success in India, with notable performances from players such as Leander Paes and Sania Mirza. However, with improved grassroots sports development, better infrastructure, and coaching programs, India can produce more world-class tennis players.
Shooting: India has produced exceptional marksmen like Abhinav Bindra and Manu Bhaker. With a greater focus on training facilities, coaching, and infrastructure, shooting can become a sport of national excellence.
Table Tennis: Table tennis has grown in popularity in recent years and Indian players are performing well internationally. Continued support, infrastructure development, and presence can help India establish itself as a force in table tennis.
Boxing: India has shown great promise in boxing with Mary Kom being a prominent figure in the sport. With better facilities, better training, and financial support, India can develop a strong boxing culture and produce more successful boxers.
Basketball: The infrastructure in Basketball is not so good in India and the also lack of Investment has made this game less popular in the nation. Unlike UBA they still lack a pro basketball league which plays an important role in developing budding players and without these leagues, the opportunity for building future players goes in vain.
Victims of the Negligence in Sports by the Indian Government:
Sita Sahu (Wrestling): Sita Sahu, an international-level wrestler from Madhya Pradesh, struggled to make ends meet after her wrestling career. While representing India at various international events, including the Commonwealth Games, she faced financial hardship.
Shiny Wilson (Athletics): Shiny Wilson, an accomplished athlete and former captain of the Indian athletics team, faced financial difficulties after retiring from the sport. She struggled to find stable employment after winning medals at the Asian Games and representing India in international competitions.
Khashaba Dadasaheb Jadhav (Wrestling): Khashaba Dadasaheb Jadhav, India's first individual Olympic medalist in an individual sport, won a bronze medal in wrestling at the 1952 Helsinki Olympics. When he retired from wrestling, he had to work as a peon for the Maharashtra Police Department.
Pal Singh Sandhu (Boxing): Despite his significant contributions to Indian boxing, Pal Singh Sandhu faced financial struggles and a lack of recognition. He had to work as a cab driver to make ends meet after retiring from coaching.
Shanti Devi (Kabaddi): Shanti Devi, a former captain of the Indian women's kabaddi team, faced financial struggles and lack of recognition despite her contributions to the sport. She worked as a daily wage laborer after retiring from Kabaddi.
Michael Ferreira (Snooker): Former World Amateur Billiards Champion Michael Ferreira faced legal and financial troubles after retiring. He was involved in a legal case related to a financial scam and had to fight for his innocence for several years.
Wilson Jones (Billiards): Former world billiards champion Wilson Jones faced financial difficulties after retiring from the sport. Despite his achievements, he struggled to find financial stability and support.
Nisha Millet (Swimming): Nisha Millet, an accomplished swimmer and Arjuna awardee, faced challenges after retiring from swimming. Her swimming academy was established despite financial obstacles and lack of support.
Somdev Devvarman (Tennis): Former Indian tennis player Somdev Devvarman suffered a career-ending injury and struggled to recover. He struggled to find alternative career opportunities and support after retiring from professional tennis.
P. T. Usha (Athletics):
Praveen Kumar (Hockey): Praveen Kumar, a former Indian hockey player and Arjuna awardee, faced financial struggles after his retirement from the sport. He worked as a daily wage laborer to support his family and experienced a lack of post-retirement support and recognition.
Manjit Kaur (Athletics): Manjit Kaur, an Indian sprinter who won a gold medal in the 4x400m relay at the Asian Games, faced challenges in her personal life and struggled to find suitable employment opportunities after retiring from athletics. She faced financial difficulties despite her sporting achievements.
Gurcharan Singh (Hockey): Gurcharan Singh, a former captain of the Indian hockey team and Olympian, faced financial struggles and lack of recognition after retiring from the sport. Despite his contributions to Indian hockey, he did not receive sufficient support or opportunities for his post-playing career.
Chhote Lal Yadav (Wrestling): Chhote Lal Yadav, an accomplished wrestler who represented India at various international events, faced financial hardships after his wrestling career. He struggled to find stable employment and support for his post-sport life.
–
If you enjoy reading it, comment below and leave your suggestions and any other topics that I should write about in the comments. Don't just read alone share it with others in this way everybody will enjoy it. I will be back soon with another game or related info. Till then…
—DHANYAVAAD—
If you are not into sports but gaming, you can check out my other blog site – GAMEREX.FALLINSPORTS
For information Regarding Education and Studies, you can check out – smartschool.infolips.com
Sports That Deserve Attention like Cricket in India
Sports That Deserve Attention like Cricket in India