Top 10 Highest Wicket Taker in ODI Women's Cricket
One day I thought why only write about men's cricket and games so now let's focus on women's cricket and here's…Top 10 Highest Wicket Taker in ODI Women's Cricket
| | | | | | |
| --- | --- | --- | --- | --- | --- |
| Sr. No. | Player Name | Team | Matches | Wickets | Best Bowling Inning |
| 1. | Jhulan Goswami | India | 196 | 247 | 6/31 |
| 2. | Cathryn Fitzpatrick | Australia | 109 | 180 | 5/14 |
| 3. | Anisa Mohammed | West Indies | 137 | 176 | 7/14 |
| 4. | Shabnim Ismail | South Africa | 115 | 165 | 6/10 |
| 5. | Katherine Brunt | England | 132 | 164 | 5/18 |
| 6. | Ellyse Perry | Australia | 122 | 156 | 7/22 |
| 7. | Sana Mir | Pakistan | 120 | 151 | 5/32 |
| 8. | Stafanie Taylor | West Indies | 138 | 148 | 4/17 |
| 9. | Lisa Sthalekar | Australia | 125 | 146 | 5/35 |
| 10. | Neetu David | India | 97 | 141 | 5/20 |
Top 10 highest Wicket Takers in ODI Women's Cricket
Jhulan Goswami – Rank 1 Top 10 Highest Wicket Taker in ODI Women's Cricket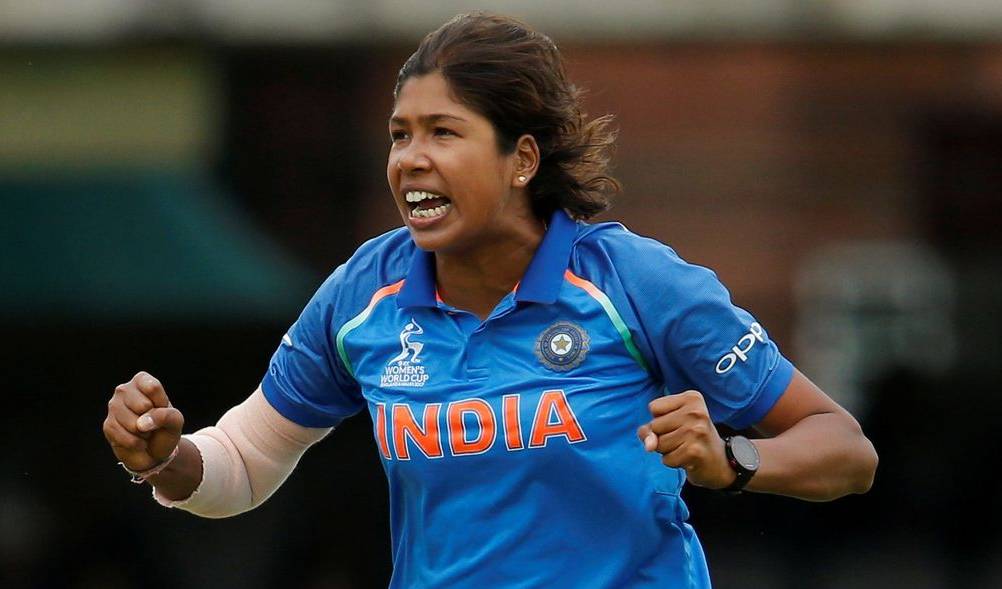 She is an Indian international cricketer and former captain of the Indian national women's cricket team. She is an all-rounder who bats right-handed and bowls right-arm medium-fast.
Jhulan is called one of the greatest women fast bowlers of all time and also the highest wicket-taker in Women's ODI cricket. She took in total 247 wickets to reach Rank 1 in this list and there is a huge difference between Rank 1 and Rank 2 so let's continue to the next…
Cathryn Fitzpatrick – Rank 2 Top 10 Highest Wicket Taker in ODI Women's Cricket
She is a former Australian cricketer also recognized as the world's fastest female bowler and became the first woman to take 100 ODI wickets.
In 2019, she has received both the Australian Cricket Hall of Fame and the ICC Cricket Hall of Fame. She took in a total of 180 wickets and it's a huge difference between Rank 1 and Rank 2.
Anisa Mohammed
She is a Trinidadian cricketer who plays for the West Indies. She plays as a right-arm-off-spin bowler.
Mohammed Anisa was the first cricketer to take 100 wickets in T20Is and in Women's ODIs, she is Rank 3 on the all-time dismissals list with 176 wickets.
Shabnim Ismail
She is a South African cricketer who made her debut for the national women's team in January 2007. She is a right-arm fast bowler and South Africa's all-time leading wicket-taker in both the ODI and T20 formats and also at Rank 4 in this list with 165 wickets.
Katherine Brunt
She is an English cricketer, plays as a right-arm fast bowler and right-handed lower-order batter.
She has won two World Cups and one T20 World Cup with England and has been named the England women's "Cricketer of the Year" four times. It's a big Achievement!!! For anyone. She is Ranked 5 on this list with 164 wickets.
So, I guess that's all for today. If you enjoy reading it then comment down below and leave you suggestions and any other topics that I should write about in the comments.
Don't just read alone share it with others in this way everybody will enjoy it. I will be back soon with another game or related info. Till then…
—Dhanyavaad—
If you want to know the basics about the primary and pre-primary sections with grammar and all then you can visit – smartschool.infolips.com
Tags – Top 10 Highest Wicket Taker in ODI Women's Cricket, highest odi wicket taker in women's cricket, highest wicket taker in odi women's cricket, highest wicket taker in women's odi, top 10 highest wicket taker in cricket history, highest odi wicket taker in women's cricket, highest wicket taker in women's odi cricket, top 10 highest wicket taker in odi women's cricket match, top wicket taker in women's cricket, women's cricket highest wicket taker, highest wicket taker in women's cricket, highest wicket taker in odi women's cricket, highest odi wicket taker in women's cricket, women's cricket most wickets, highest wicket taker in women's odi cricket