How many 150 plus scores have Virat Kohli scored in ODI
This is the list of matches or the time where Virat Kohli score more than 150 runs in One Day Internationals.
No doubt, he is one of the best batsmen and also one of the great captains. He has his name written in many records. He is even considered as no. 1 player in the world. And every time he plays, he shows that they are right on point.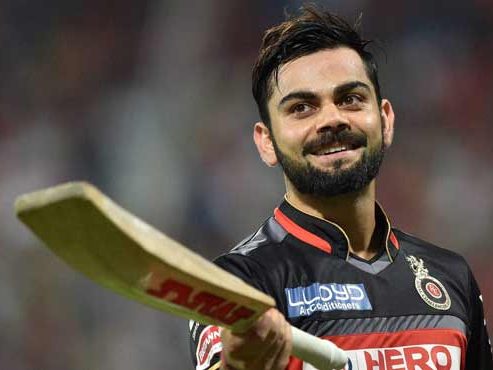 1) Against Pakistan (2012) in Dhaka
In the year 2012 against Pakistan, the long old rivals match in the Asian Cups Tournament where Pakistan scores a massive total of 329 runs in 50 overs.
The opening pair struggles for runs in that Gautam Gambhir wicket been taken. Then comes Virat Kohli on the field and he played one of the memorable Inning of that match, Asian Cups, and also of his career.
Virat Kohli gets caught just a few runs before victory but he did his job without any regrets.
A devastating Inning of 183 runs in 148 balls with 22 fours and a six against Pakistan in Dhaka. Really Amazing!!!
2) Against New Zealand (2016) in Chandigarh
Next, such performance was seen in the year 2016, the ODI match against New Zealand in which, by the great bowling and fielding efforts India manages to stop New Zealand on their tracks at 285 runs all out.
Then it's time to chase the target of 286 in 50 overs and our opening pair got shattered by New Zealand bowlers.
But then he came at 3rd position and start picking up the pace to reach the target.
With the help of MS Dhoni, they put our team in the winning spot but MS Dhoni's wicket was taken at the end but Virat Kohli still did his best and manage to win the match for team India.
Again, a striking performance of 154* in 134 balls with 16 fours and a six against New Zealand in Chandigarh. Striking Hits!!!
3) Against South Africa (2018) in Cape Town
In the year 2018 when India tour South Africa for an ODI series. On their 3rd match, India gets to bat first the opening pair Rohit Sharma duck out at first over. Then comes Virat Kohli at one down and the fun begins.
With the help of Shikhar Dhawan, he takes the team score to over 250 runs and even after Shikhar Dhawan's wicket he still continues to hit the boundaries and take the score to 303 runs.
In which he scores 160* in 159 bowls with 12 fours and 2 sixes. A splendid Innings!!!
4) Against West Indies (2018) in Visakhapatnam
Again, in the year 2018 when West Indies tour India of 5 ODI series and this happens on the 2nd match of that series.
The match begins and India won the toss and elect to bat first but the opening pair was struggling to score runs and got their wicket taken in early overs.
Then comes Virat Kohli and starts to pace up the score and with the help of Ambati Rayudu they take the team score to over 250 runs.
Even after Rayudu went to the pavilion Virat Kohli keeps on scoring and finally team India reaches the score of 321/6.
He played an amazing Inning of 157* in 129 balls with 13 fours and 4 sixes. Power Hitter Indeed!!!
Even though the match gets tied but this was one of the best Inning in his ODI career.
Here is a more simplified and tabular format of the above-mentioned information
| | | | | | |
| --- | --- | --- | --- | --- | --- |
| No. | Runs | Against | Fours | Sixes | Date |
| 1. | 183(148) | Pakistan | 22 | 1 | 18 Mar 2012 |
| 2. | 154*(134) | New Zealand | 16 | 1 | 23 Oct 2016 |
| 3. | 160*(159) | South Africa | 12 | 2 | 7 Feb 2018 |
| 4. | 157*(129) | West Indies | 13 | 4 | 24 Oct 2018 |
If you wants to know basics about primary and pre-primary section then you can visit – smartschool.infolips.com