IPL 2022 best moments Match 01 – Match 20
As I promised I am back after some time but we are back with some IPL action. So, here are IPL 2022 best moments Match 01 – Match 20.
MS Dhoni starts IPL 2022 with a fifty – IPL 2022 best moments Match 01 – Match 20
It was a great moment for all the fans who waited for MS Dhoni's performance which he showed in the very first match against KKR where he scored 50* in 38 balls which took the team to a good score.
Ishan Kishan showed his form
He proved to all the people who said that he was overpriced and all but he showed why he is still one of the best young players.
He scored 81* in 48 balls with 11 fours and 2 sixes against DC.
Axar Patel and Lalit Yadav's winning partnership
When people were thinking that this will be an easy win for MI there came this partnership and destroyed those dreams of winning.
Where Axar Patel scored 38* in 17 balls and Lalit Yadav 48* in 38 balls for the victory of Delhi Capitals (DC).
Faf and Virat Kohl's 100+ partnership – IPL 2022 best moments Match 01 – Match 20
The partnership between the new and the previous captain took the team to one of the highest team scores in IPL 2022.
Virat Kohli and Faf du Plessis both showed a good partnership of 100+ runs which then leads up to the total score of 205/2.
Ayush Badoni 50+ in his debut – IPL 2022 best moments Match 01 – Match 20
This year many young talents have bloomed to the surface and he is one of them who scored 50+ runs in his debut match.
Ayush Badoni scored 54 in 41 balls with 4 fours and 3 sixes against GT and he came at-bat 6. GREAT!!!
Hasaranga's 4-wicket haul against KKR
Wanindu Hasaranga is a new name that rises for RCB and stops the opposing team's batting lineup from scoring with his spin bowling.
He is also having the first 4-wickets Haul in IPL 2022 which helps RCB to stop KKR's team score to 128 runs only.
Umesh Yadav's 4-wicket haul
Last year was not that good for Umesh Yadav and many people trolled about it but this year it's a completely different story.
This year he is likely to be in his best form and strikes a wicket in the powerplay overs and gives the team a good bowling attack. And against PBKS he took a 4-wicket haul and stops the team at a total of 137 runs.
Jos Buttler's grand Century
A great inning from a great batsman to take the team to a good score. He made 100 in 68 balls with 11 fours and 5 sixes against MI and took the team total to 193/8.
Pat Cummins Match Finisher for KKR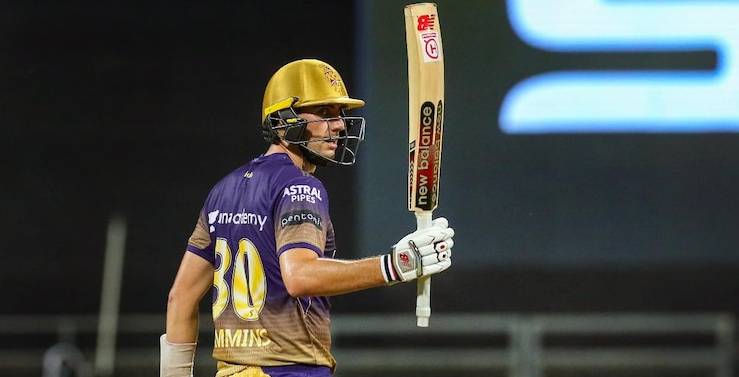 What an inning, just what an inning it was from Pat Cummins never thought this would happen. Before him, MI was getting closer to victory but his single inning just turns it around towards KKR.
He scored the fastest fifty 50 in 14 balls with 4 fours and 5 sixes and took the team to the victory.
Shubman Gill Classy Inning
The great opening batsman for Gujrat Titans (GT) who did not disappoint fans for any match. In each match, he was a force to be feared of.
In previous matches, he scored back-to-back half-centuries but in the match against PBKS he missed his century by just 4 runs, he got caught out at 96 which he made in 59 balls with 11 fours and a six.
Rahul Tewatia the Game Finisher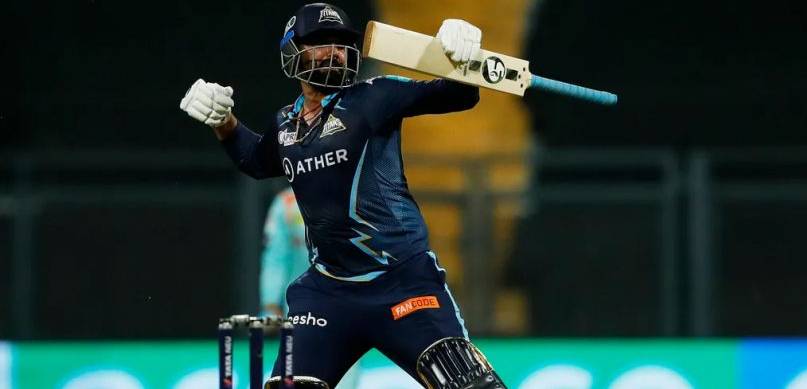 In the match against GT and PBKS, all GT supporters got shocked when Hardik Pandya got run out on the last over the first ball (19.1 overs). But then came Rahul Tewatia on-field and required 12 runs in 2 balls and the crowd was excited to see what will happen.
And the miracle happened for GT as Rahul hits 2 sixes in 2 balls which were his life's and that match's best moment. GAME FINISHER!!!
Anuj Rawat's debut fifty – IPL 2022 best moments Match 01 – Match 20
Another youngster rise above in this IPL 2022 and he scored 66 runs in 47 balls with 2 fours and 6 sixes and took the team to the victory.
So, I guess that's all for today. If you enjoy reading it then comment down below and leave your suggestions and any other topics that I should write about in the comments.
Don't just read alone share it with others in this way everybody will enjoy it. I will be back soon with another game or related info. Till then…
—Dhanyavaad—
If you want to know the basics about the primary and pre-primary sections with grammar and all then you can visit – smartschool.infolips.com
Tags: IPL 2022 best moments Match 01 – Match 20, IPL 2022 best moments Match 01 – Match 20 news, MS Dhoni starts IPL 2022 with a fifty, Ishan Kishan showed his form,
Axar Patel and Lalit Yadav's winning partnership, Faf and Virat Kohl's 100+ partnership, Ayush Badoni 50+ in his debut, Hasaranga's 4-wicket haul against KKR,
Umesh Yadav's 4-wicket haul, Jos Buttler's grand Century, Pat Cummins Match Finisher for KKR, Shubman Gill Classy Inning, Rahul Tewatia the game finisher, Anuj Rawat's debut fifty