Records are meant to be broken to raise the bar even higher, but sometimes, they are set at an unachievable height that no one can come close to. So, let's see the Top 10 Unbeaten Records in the Cricket World History.
Sachin Tendulkar – Record (Most Runs, Most centuries)
Country: India
The person known as the "Master Blaster" has made a record that currently feels unbeatable or should I say unbeatable. He scored more than 30,000 runs or 34357 to be specific in his career. The person in the second is not even close to 30,000 runs which makes this record unbeatable.
Current (Not Retired) Player Close to the Record: Virat Kohli (India) with 24,598 runs.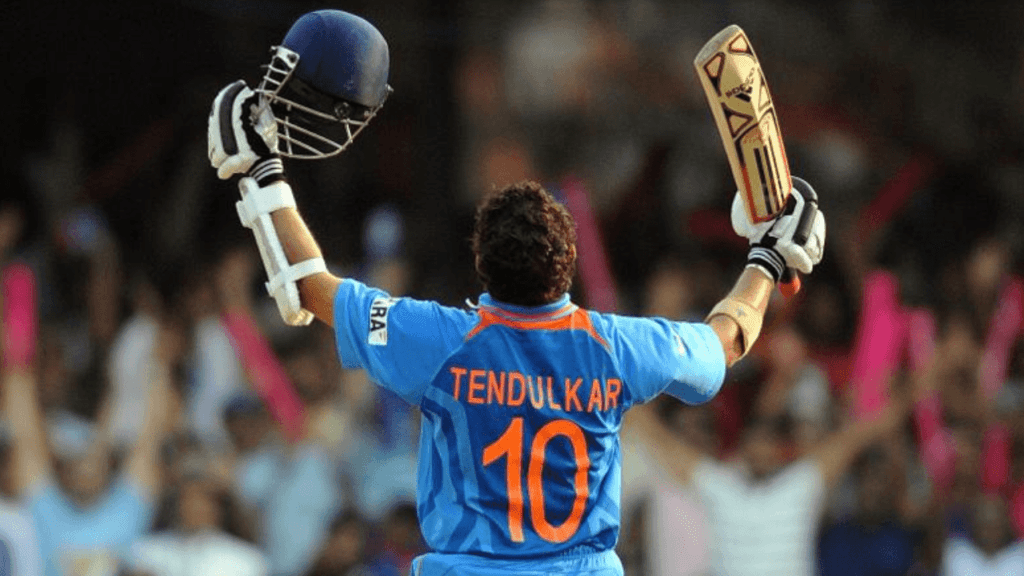 Brain Lara – Record (Highest Individual Score in Test Cricket)
Country: West Indies
This West Indian player has set the record for the highest individual Test score of all time. It is a freaking 400 runs not out by a single player, can you believe it?
Well just behind them listed is Matthew Hayden with 380 runs but he is retired so we can count them in the next point.
Current (Not Retired) Player Close to the Record: David Warner (Australia) at 335 Not Out.
Yuvraj Singh – Record (Fastest Fifty Ever)
Country: India
Ah, who could forget the 12-ball half-century from Yuvraj Singh because this was the same match in which he hit those 6 sixes in 6 balls. He reached his fifty in just 12 balls which is really tough to beat.
Current (Not Retired) Player Close to the Record: Marcus Stoinis (Australia) 50 in 17 balls.
Muttiah Muralitharan – Record (Highest Wicket Taker)
Country: Sri Lanka
This Sri Lankan spin master has taken down many of the brilliant batsmen in his career. In total, he took 1347 wickets in International Cricket. The difference between Rank 1 and Rank 2 (Shane Warne) is more the 300 wickets.
He was awesome and I personally like him whenever he bowls it was a great moment when he bowled in the legends League 2022.
Current (Not Retired) Player Close to the Record: Tim Southee (India) with 688 Wickets.
Lasith Malinga – Record (4 Wickets in 4 balls TWICE)
Country: Sri Lanka
Another Sri Lankan player who made an unachievable looking record but still can be achieved. Lasith Malinga took 4 wickets in 4 Balls TWICE and he is the only one who is able to do so. Just behind him is West Indies – Jason Holder who has also done 4 wickets in 4 bowls once so he can be the one to tie this record.
Current (Not Retired) Player Close to the Record: Jason Holder (West Indies).
Jim Laker – Record (Highest Wickets in a Single Test Inning)
Country: England
Taking wickets in cricket is part of the game, but what if a single player just decimates the entire team? Something like this was done by Jim Laker in 1956 as he took 10 wickets in a Single Test Inning against Australia.
After 43 years our Indian player Anil Kumble recreated it by taking 10 wickets in an inning against Pakistan in the year 1999.
This happened again in the year 2021 which was done by Ajaz Patel (New Zealand) against India.
AB De Villiers – Record (Fastest Hundred in ODI)
Country: South Africa
AB De Villiers also known as "Mr. 360" pulled a record for the Fastest Hundred in cricket. He did it in 31 balls with 8 fours and 16 sixes.
He broke the previous record of Corey Anderson of 36 balls century and made this title his own.
Current (Not Retired) Player Close to the Record: Jos Buttler (England) Century in 46 balls.
Rohit Sharma – Record (Highest Individual Score in ODI)
Country: India
This humongous score I don't think anyone can break it. Indian captain Rohit Sharma made the Highest Individual Score in ODI cricket of 264 runs in 173 balls with 33 fours and 9 sixes. Following him is the Kiwi's Martin Guptill with 237* runs in 163 balls.
Current (Not Retired) Player Close to the Record: Chris Gayle (West Indies) 215 runs in 147 balls.
Rameshchandra Gangaram Nadkarni – Record (Most Consecutive Maiden Overs)
Country: India
Indian spinner Rameshchandra Gangaram Nadkarni also known as Bapu Nadkarni. He bowled 21 consecutive overs without conceding a single run. That record is yet to be broken today and he only gave 5 runs away.
Do you even imagine that even though in Test cricket, maidens are taken much easier than in other formats but still 21 consecutive maiden overs is just an impossible feat to break.
South Africa Team – Record (Shortest Test match EVER)
Country: South Africa
it is a record made but in a bad way because this Test match with South Africa against Australia in the year 1932 was known as the Shortest Test Match Ever played.
You know Test Matches are played in 5 days format. So just think how short will it be – 3 days, 2 days?
Nah. This match ended in 5 hours 53 minutes, in which South Africa was dismissed both times at the score of 36 and 45.
I don't think this record will be broken any time soon.

So these were the… If you already knew any of these or know any other records then just comment down below. I will try to bring you more info about that in the future.
If you enjoy reading it then, comment down below and leave your suggestions and any other topics that I should write about in the comments.
Don't just read alone share it with others in this way everybody will enjoy it. I will be back soon with another game or related info. Till then…
—DHANYAVAAD—
IF YOU ARE NOT INTO SPORTS BUT INTO GAMING THEN YOU CAN CHECK OUT MY OTHER BLOG SITE – GAMEREX.FALLINSPORTS
Top 10 Unbeaten Records in the Cricket World History
Top 10 Unbeaten Records in the Cricket