Who doesn't know who he is? He is a Legend and also known as "Master-Blaster". Here are the Most Memorable moments of Sachin Tendulkar's career.
Sachin Tendulkar's first century in ODI – best Memorable moments of Sachin Tendulkar's career
We all know that he is one of the best players in the world and this was one of the moments where he shines.
The date was 9th Sept 1994, on this day in a match against Australia he scored his first century in his ODI career.
Sachin's Desert Storm Moment
It happens in 1998 at the Sharjah Cricket Stadium against Australia where they scored 284 runs. It put pressure on the Indian team cause they need to win the match with a decent run rate.
In this match, he scored like crazy and made 143 runs.
This inning of Sachin Tendulkar got famous as 'Desert storm', cause the match was interrupted by a desert storm.
Became first To Score a Double Century In ODI – best Memorable moments of Sachin Tendulkar's career
He became the first player to score a double century in ODI which he did against South Africa in 2010 at Gwalior.
The team honored Sachin by lifting him in the 2011 World Cup finals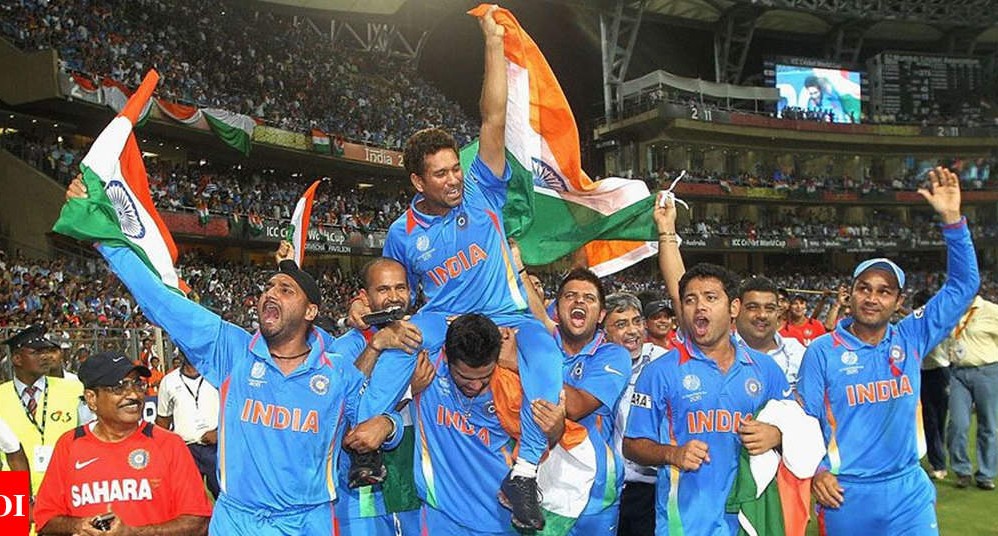 Who doesn't remember this match, one of the best matches in cricket, or we can say Indian cricket history.
We remember the last six hits by Dhoni but after that, there was a moment of Sachin Tendulkar which we might not remember that much.
After the victory, he was lifted on his shoulder by the team and walked all over the ground with the Indian flag in his hands.
It was one of his memorable moments.
So, I guess that's all for today. If you enjoy reading it then comment down below and leave you suggestions and any other topics that I should write about in the comments.
Don't just read alone share it with others in this way everybody will enjoy it.
I will be back soon with another game or related info. Till then…
—Dhanyavaad—
If you want to know the basics about the primary and pre-primary sections then you can visit – smartschool.infolips.com