After watching some good innings in T20 World Cup 2022 I thought let's write about some players. I have already done this format for our Master-blaster Sachin Tendulkar so why not for other players too. So today let's see the 10 Best Moments of Virat Kohli of All time.
1. A Centurion in Adelaide for India
As Kohli was the captain at that time it was the first Australian Tour in Dec 2014. Australia put a big score of 517 runs in their inning but even in this Virat Kohli made 115 runs and took the team total to 444 in their first inning.
Later Kohli again smashed 141 off 175 balls and with Murali Vijay built a partnership of 185 but in the end, India fell at 315. Even with that loss, Virat Kohli came up with his shining twin centuries.
2. The Star was born in India in 2016
This was like the best year for Virat Kohli's career. He scored more than 900 runs in IPL that year and he single-handedly took team India to the semi-finals of the T20 World Cup.
This was the year when Virat Kohli was named "the Run Machine".
In 2016 it was not just limited to the IPL or T20 World Cup. He made his name worldwide in the test format too. Virat Kohli scored 251 runs in 4 tests against West Indies, 309 in 3 matches against New Zealand, 655 runs against England, and a double century against Bangladesh.
He scored around 1500 runs in just a test what a crazy player. Just Amazing!!!
3. Made Team India No.1 in Test Format (2018)
When he was made captain Team India was at No. 7 in the test rankings. He is considered the best captain for team India in the test format because he led team India at Rank 1 in 2018.
4. Mohali's Victory against Australia T20 World Cup 2016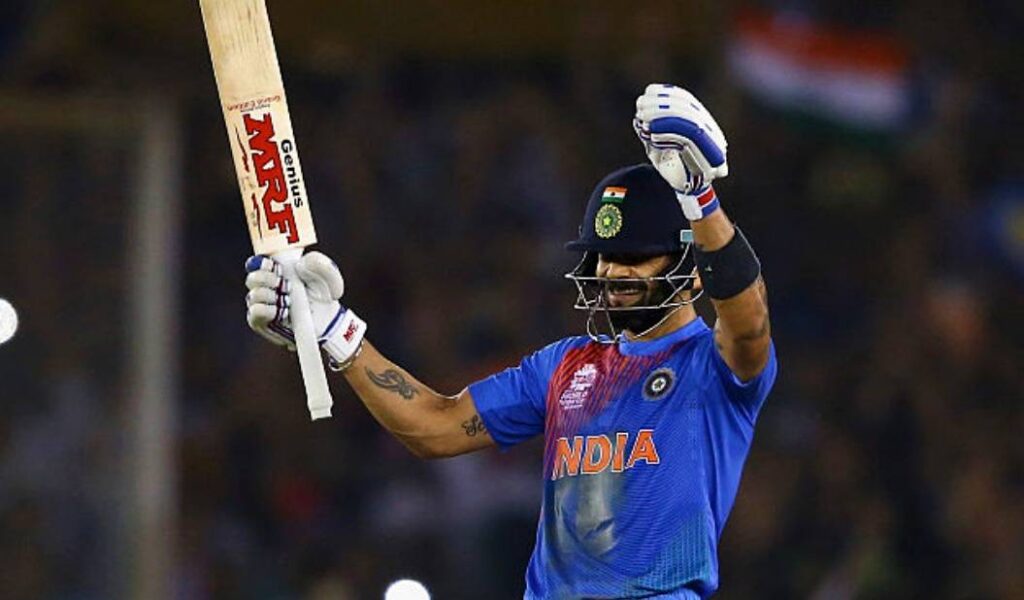 The match was against Australia and India was chasing 160 but lost both their openers at an early stage. Still, Yuvraj Singh and Virat Kohli build the inning and later MS Dhoni joined Kohli and led India to Victory.
In that Inning, Virat Kohli remained unbeaten at 82 from 51 balls.
Well, I hope you liked it. Comment down below if you want the best moments of any other player I would definitely make it for you guys.
I guess that's all for today. If you enjoy reading it then comment down below and leave your suggestions and any other topics that I should write about in the comments.
Don't just read alone share it with others in this way everybody will enjoy it. I will be back soon with another game or related info. Till then…
—DHANYAVAAD—
If you want to know the basics about the primary and pre-primary sections then you can visit – smartschool.infolips.com
Top 10 Best Moments of Virat Kohli of All Time