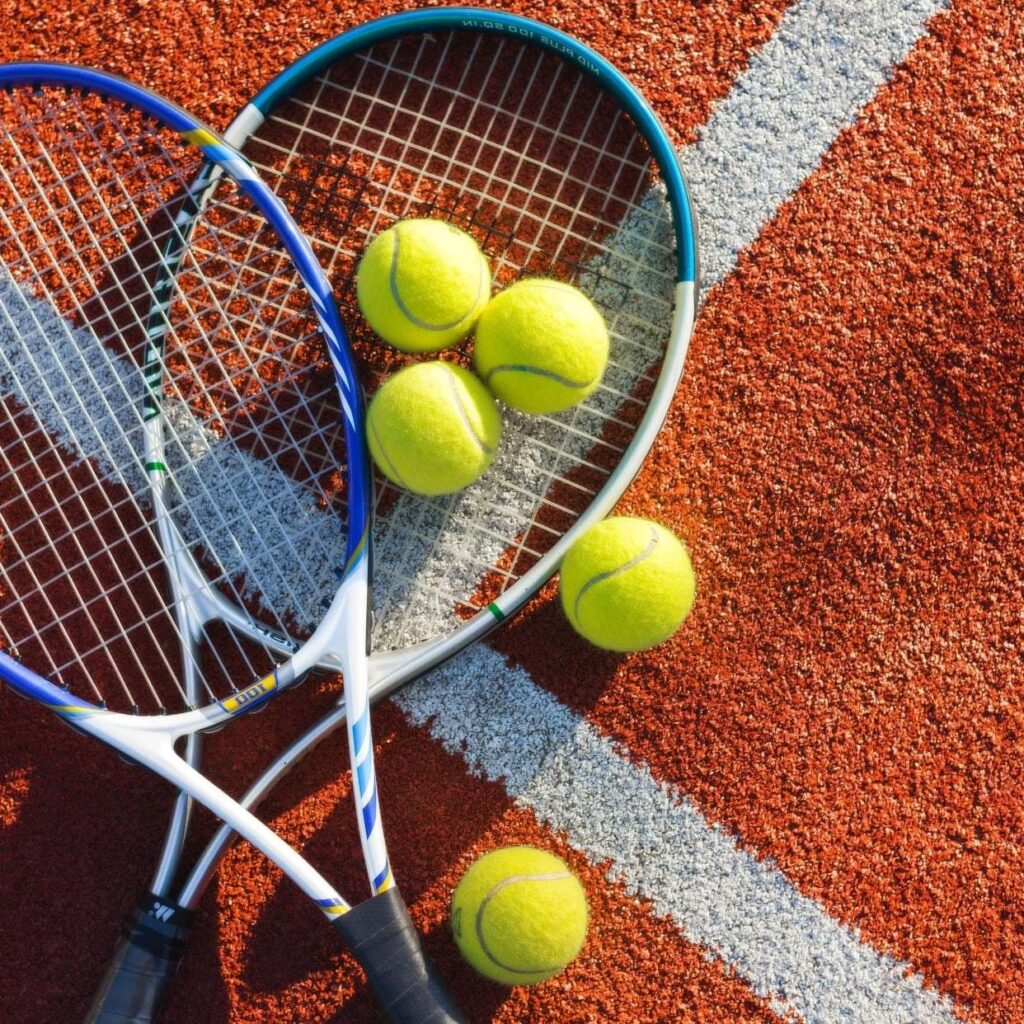 This sport is currently at Rank 5 in the trending list of Sports. Let's see more about Tennis Sport – History Rules How to Play and more.
Tennis is also called Lawn tennis where singles or duos play against each other using rackets to hit the ball over the net on the rectangular court.
History of Tennis
There is still no 100% confirmation about the inventor, but it was officially invented in 1874 by Major Walter Clopton Wingfield. He published the rule book and also did the patent for this sport.
Many historians have doubts that it might have developed from badminton.
Yeah, some people might get confused sometimes to decide, so they ask which game is it again.
People from Australia, France, New Zealand, UK are a few countries where tennis has more popularity than other games.
History of Tennis India
The history of tennis can be traced back to the late 19th century when the game was played in the British nation in the 1870s. After a decade, the game was brought to India by the British Army and civilian officers. Tennis tournaments were held in India when the game slowly picked pace in the country. Most notable tennis tournaments in the history of the game in the India include Punjab Lawn Tennis Championship held at Lahore in 1885, Bengal Lawn Tennis Championship held at Kolkata in 1887 and the All India Tennis Championships organized at Allahabad in 1910.
A need for a governing body was felt during the time, when Indian tennis players continued to be dominant in the sports, at the national level. This gave rise to the birth of the All India Lawn Tennis Association (AILTA) in Lahore in 1920. The rules and regulations for tennis were formulated, keeping in mind the laws followed by the Lawn Tennis Association of Britain.
How To Play
Tennis is played between two single players or two duos on a rectangular court. The players hit the ball with the racket over the net to stay in the game and if any player or team cannot receive and send it back to the other side of the net then the opposite team or player gets the point.
Let's see again how all this happens.
1. Player starts by hitting the ball from one side of the court which goes over the net to the other side it is called "Service".
2. Then the other player/s tries to receive it and hit it back again to the first player's court.
3. This back and forth keeps on until one player/s fails to hit it back over the net on the other side.
Now you must have understood this. My explanation skills are something else you know.
So, I guess that's all for today. If you enjoy reading it then comment down below and leave your suggestions and any other topics that I should write about in the comments.
Don't just read alone share it with others in this way everybody will enjoy it. I will be back soon with another game or related info. Till then…
—Dhanyavaad—
If you want to know the basics about the primary and pre-primary sections then you can visit – smartschool.infolips.com
Tennis Sport – History Rules How to Play and more