You may only know about the Indian cricket team and all but there are teams that represent India in various sports and don't get that much recognition. So here's the Indian Volleyball Team – History Journey team and more
The India men's national volleyball team represents India in international volleyball competitions. It is managed by the Volleyball Federation of India.
The Indian volleyball team has had a rollercoaster ride in its history. Although they have never qualified for the Olympics, they have appeared in the World Championship twice.
History of Indian volleyball team
The sport gained proper structure with the formation of the Volleyball Federation of India (VFI) in 1951.
It helped the nation discover several talents who went on to play with great distinction for the Indian volleyball team.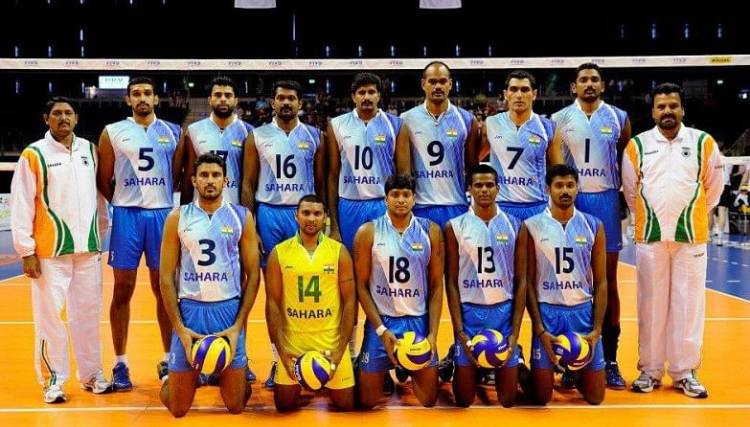 Journey of Indian volleyball team
India had immediate success after formation as they made their debut in FIVB Volleyball Men's World Championship's 1952.
In 1955, India won the Asian Volleyball Tournament which was held in Tokyo. Three years later, the Gurudev Singh-led team won the bronze medal at the 1958 Asian Games.
The year 1962, in the Asian Games they managed to go one step ahead as they began their campaign with four consecutive wins against Burma, Cambodia, and Pakistan.
Their old rivals Japan got the better of them in what was a five-set thriller, with Japan winning the final set by a 15–12 margin.
This team was led by legendary players Nripjit Singh Bedi and A. Palaniswamy, both Arjuna Award winners.
India has to settle for the Silver Medal which is currently their highest achievement ever at the Asian Games.
After a memorable outing at the 1962 Asian Games, India finished fourth and fifth at the 1966 and 1974 Asian Games respectively.
My Thoughts
As we know that many teams represent India in different sports but all of us mostly focus on the Indian cricket team and not on the other teams that play for our country.
Don't think that I am only blaming you all cause I was also one of them but now I understand that each of the teams requires the same attention we give to cricket.
That's why I am going to write about almost all the Indian teams that play for our country in different sports.
So stay tuned for it…and that's for it today.
So, I guess that's all for today. If you enjoy reading it then comment down below and leave you suggestions and any other topics that I should write about in the comments.
Don't just read alone share it with others in this way everybody will enjoy it.
I will be back soon with another game or related info. Till then…
—Dhanyavaad—
If you want to know the basics about the primary and pre-primary sections then you can visit – smartschool.infolips.com