Volleyball is a game between two teams with six players on the court to score points by dropping the ball on the other team's court to get points for their team. Volleyball Game Rules How to play history more.
But in this game, you can only touch the ball for a few seconds and if it dropped on your side of the court opponent gets the point.
It is a game where each team gets equal opportunities for attacking so they need to make every turn to get the point on their side.
Recently I watch some live matches and it was cool to watch I will tell you about all this at the end in the My thoughts part.
so read till the end you might really like volleyball even if you can't play you can watch matches.
History of Volleyball Game
Volleyball was invented in 1895 by William G. Morgan, physical director of the Young Men's Christian Association (YMCA) in Holyoke, Massachusetts.
It was designed as an indoor sport for businessmen who found the new game of basketball too vigorous (too much physical strength).
Morgan called the sport "mintonette," until a professor from Springfield College in Massachusetts noted the volleying nature of play and proposed the name "volleyball."
-mintonette (A game played by two teams on a rectangular court divided by a high net, in which each team, using up to three hits per effort to return the ball, tries to drive the ball over the net onto the ground on the opposing team's side.)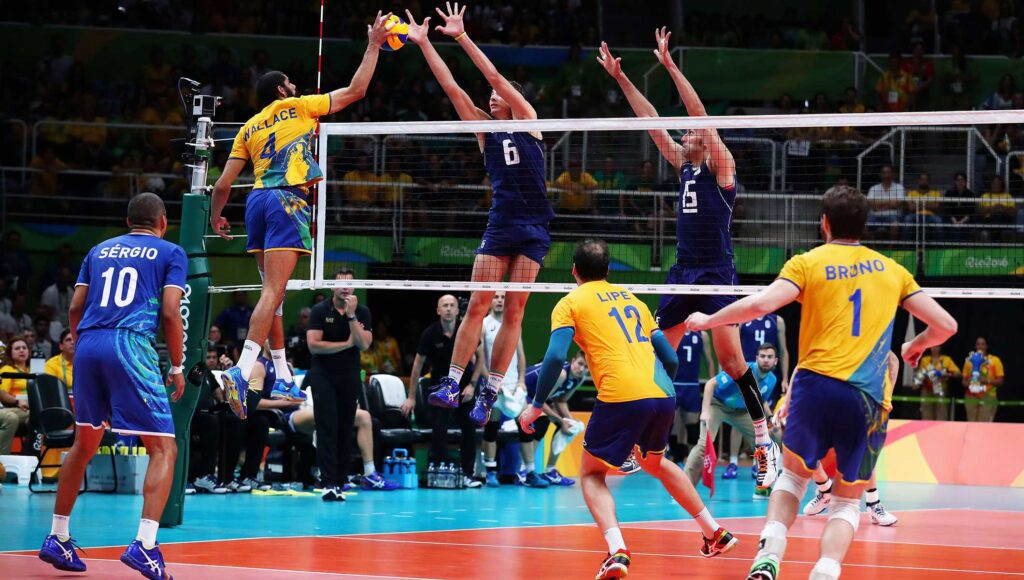 How to play
Well, the game seems simple but it's not. Here each team tries to make the ball fall on the other side's court to collect points.
Not just do spikers try to slam the ball on the court but blockers also try to avoid the fall receivers trying to receive the ball at then setter sets the ball for the spikers.
I know you might be confused right now but simply put each player needs to be co-ordinated with their team to keep the ball in the air.
You might be completely new to the world of volleyball I was too but now I know pretty much about it.
Also, the match is played in 3 sets of 25 points. The team that manages to win 2 sets wins the game.
So, I guess that's all for today. If you enjoy reading it then comment down below and leave you suggestions and any other topics that I should write about in the comments.
Don't just read alone share it with others in this way everybody will enjoy it.
I will be back soon with another game or related info. Till then…
—Dhanyavaad—
If you want to know the basics about the primary and pre-primary sections then you can visit – smartschool.infolips.com