Top 10 Most Awaited Cricket Rivalries of All Time
Welcome cricket fans, as Asia Challenge is going on and World Cup is coming the way, I have decided to create a list of the Top 10 Most Awaited Cricket Rivalries of All Time in the history of cricket.
This is not an official Top 10 list, but you can comment on your favorite rivalry. If you know any other great rivalry then feel free to mention it too.
The Ashes (England vs. Australia)
The Ashes rivalry began in 1882 when Australia defeated England at The Oval. A mockery in The Sporting Times stated that English cricket had died, and "the body will be cremated, and the ashes taken to Australia." – too dramatic of them don't you think
Format: The Ashes series consists of Test matches played alternately in England and Australia.
Notable Moments: The 2005 Ashes series, known for its thrilling cricket and England's narrow victory, is often cited as one of the greatest Ashes series.
Historical Significance: The Ashes series is steeped in history and tradition, with a rich legacy of cricketing legends from both countries.
Intensity: The matches between Australia and England in The Ashes are characterized by fierce competition, intense rivalry, and passionate fan support.
Iconic Matches:
The "Bodyline Series" in 1932-33, where England employed aggressive leg theory tactics, and the 2005 Ashes series, featuring England's thrilling win at Edgbaston.
Notable Players: Sir Don Bradman's exceptional career and Shane Warne's 'Ball of the Century' to dismiss Mike Gatting in 1993 are memorable moments.
India vs. Pakistan (Ah, this Iconic Rivalry)
Beyond cricket, this rivalry is deeply influenced by the historical and political tensions between India and Pakistan since their partition in 1947.
Bilateral Series: Due to political issues, bilateral cricket series between India and Pakistan have been irregular. Most of their encounters have occurred in ICC events or the Asia Cup.
High-Stakes Encounters: Limited-overs matches between India and Pakistan have been highly anticipated, featuring thrilling contests in ICC events and the Asia Cup.
T20 World Cup: The inaugural ICC T20 World Cup in 2007 saw India and Pakistan face off in a thrilling final, won by India.
Iconic Matches :
1992 Cricket World Cup Final: Pakistan's victory in the final over India in front of a global audience.
2007 ICC T20 World Cup Final: India's triumph in the inaugural T20 World Cup against Pakistan.
West Indies vs. Australia
During the 1970s and 1980s, the West Indies cricket team, led by legendary figures like Clive Lloyd and Vivian Richards, dominated world cricket. Australia's batting prowess often clashed with the West Indies' fearsome fast bowlers, creating iconic duels.
Iconic Moments: The tied Test match in 1960 and the 1984-85 series, featuring Malcolm Marshall and Dennis Lillee, are memorable to old cricket fans.
Dominance in Limited-Overs: In the 1970s and 1980s, West Indies' dominance extended to limited-overs cricket, where their powerful batting and fast bowling were well known.
Iconic Matches:
The 1979 Cricket World Cup final, where West Indies defeated Australia, is a landmark moment in this rivalry.
Tied Test (1960): The first-ever tied Test match in cricket history during the Brisbane Test.
1984-85 Series: Featuring fast bowlers Malcolm Marshall, Jeff Thomson, and Dennis Lillee.
India vs. Australia
This rivalry has grown in significance, especially in Test cricket, with competitive series in Australia and India. The Border-Gavaskar Trophy is a prestigious Test series contested between India and Australia, often producing thrilling cricket. With that India's historic Test series win against Australia in 2020-21 marked a significant moment in this rivalry.
Iconic Matches:
2001 Kolkata Test: India's historic comeback after being asked to follow on, with VVS Laxman and Rahul Dravid's epic partnership.
2020-21 Test Series: India's remarkable Test series win in Australia, despite injuries to key players.
South Africa vs. Australia
Both teams have consistently been among the top-ranked sides, leading to closely fought Test series and ODIs. Australia and South Africa have had competitive limited-overs encounters, known for high-scoring matches and thrilling finishes. Their clashes in Cricket World Cups and bilateral series have often produced nail-biting contests.
Iconic Moments: The 1999 Cricket World Cup semi-final, where South Africa edged Australia, is one of the most memorable clashes.
Iconic Matches:
1999 Cricket World Cup Semi-Final: South Africa's thrilling victory over Australia.
South Africa's famous "438-game" in 2006, where they chased down 434 against Australia, is one of the most iconic ODIs in history.
Test Series: Competitive series featuring greats like Shane Warne, Allan Donald, and Jacques Kallis.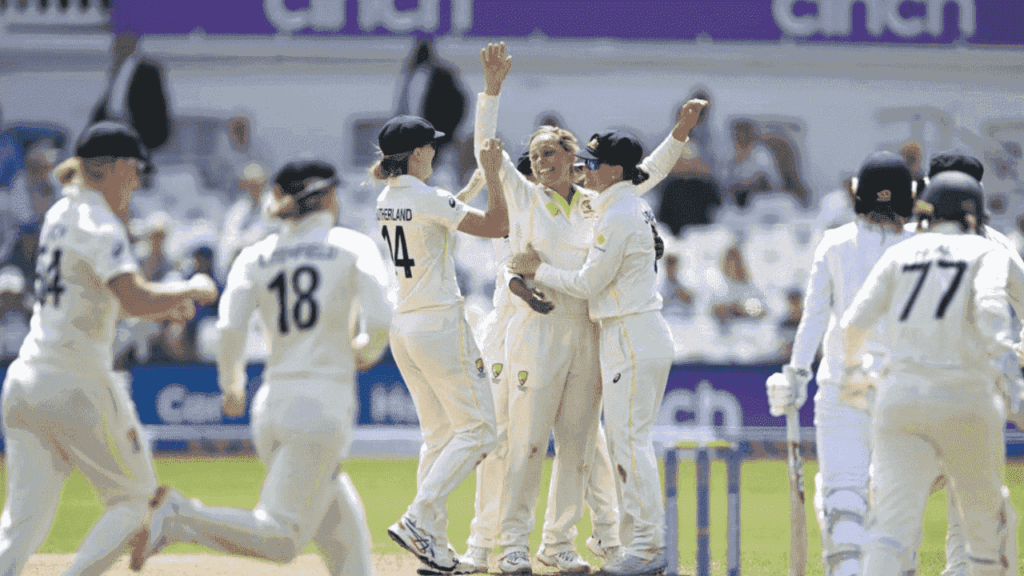 Australia vs. England (Women's Ashes)
The Women's Ashes is a multi-format series played between Australia and England's women's cricket teams. It includes Test matches, One-Day Internationals (ODIs), and Twenty20 Internationals (T20Is), with points awarded for each format which determines the overall winner.
The rivalry is steeped in history, dating back to 1934 when the first Test match between the two teams took place. Australia and England have been two of the dominant forces in women's cricket, and their contests are anticipated by fans worldwide.
Notable Series: The 2015 Women's Ashes featured the first-ever women's day-night Test match, showcasing the growth of women's cricket.
West Indies vs. England (Test cricket)
During the 1970s and 1980s, West Indies had a team of fast-bowling legends like Malcolm Marshall, Michael Holding, and Joel Garner, while England boasted strong batting lineups. Iconic moments include the 1981 Headingley Test, where Ian Botham's heroics led to an England's victory.
The series between the two teams has produced some of the most thrilling and competitive Test matches in cricket history.
Iconic Matches:
1966 Series: The West Indies secured their first Test series win in England.
1980 Tied Test: A historic tied Test match at Old Trafford during the series.
India vs. Pakistan (Women's cricket)
The women's cricket rivalry between India and Pakistan has grown in significance as women's cricket has gained more attention globally. Matches between these two teams, whether in ODIs or T20Is, are watched globally, and they often carry the same emotional intensity as the men's contests.
These encounters have showcased the talent and skills of female cricketers from both nations.
Iconic Matches:
2012 Women's T20 Asia Cup Final: India defeated Pakistan in a thrilling final to win the tournament.
2018 Asia Cup Final: India secured another victory against Pakistan in the final.
Australia vs. New Zealand (Women's cricket)
In women's cricket, Australia and New Zealand have consistently been among the top teams in the world. Their rivalry includes ODIs and T20Is, with both teams competing fiercely for supremacy in the women's game. Matches between them have featured top-quality cricket, and they often produce competitive and closely fought contests.
Iconnic Matches:
Women's World Cup 1982 Final: Australia defeated New Zealand in the final of the inaugural Women's World Cup.
India vs. Sri Lanka (ODIs and T20Is)
While this rivalry may not have the historical weight like some others, still it has provided exciting limited-overs cricket moments. India and Sri Lanka have faced each other in numerous ICC events and Asia Cup matches, making these contests highly anticipated. Notable matches include the 2011 ICC Cricket World Cup final, which India won against Sri Lanka in Mumbai. (Who doesn't know about this!!!).
Iconic Matches:
2011 ICC Cricket World Cup Final: India's triumph in the final over Sri Lanka in front of a home crowd.
ICC T20 World Cup 2014 Final: Sri Lanka defeated India in the final to win their first T20 World Cup.
–
If you enjoy reading it, comment below and leave your suggestions and any other topics that I should write about in the comments. Don't just read alone share it with others in this way everybody will enjoy it. I will be back soon with another game or related info. Till then…
—DHANYAVAAD—
If you are not into sports but gaming, you can check out my other blog site – GAMEREX.FALLINSPORTS
For information Regarding Education and Studies, you can check out – smartschool.infolips.com
Top 10 Most Awaited Cricket Rivalries of All Time
Top 10 Most Awaited Cricket Rivalries of All Time, Top 10 Most Awaited Cricket Rivalries of All Time