To be honest whenever we talk about cricket we always or mostly talk about men's cricket even when women's cricket has also grown. So today let's know about the History of Women's Cricket in India and in the World.
Whenever we discuss anything grand happened in cricket we only talk about men's cricket because there are many people who don't even know that women's cricket is a thing that exists.
And it's fine because I also don't know about everything but I try to at least know something about it.
But problem is that people don't want to look on the other side and it's not just about women's cricket majority have been affected and got overshadowed because of the huge crazy of men's cricket.
Still, Women's cricket has grown much more popular nowadays because of the international world cup matches, T20 Challenge, etc.
– BCCI announced that there will be a Women's T20 league as Women's IPL and six teams. It will be started the next year 2023. That's another big leap for women's cricket. – bold and bg color cause it is like a piece of news. –
Now let's see how it all started.
History of Women's Cricket? How did it start?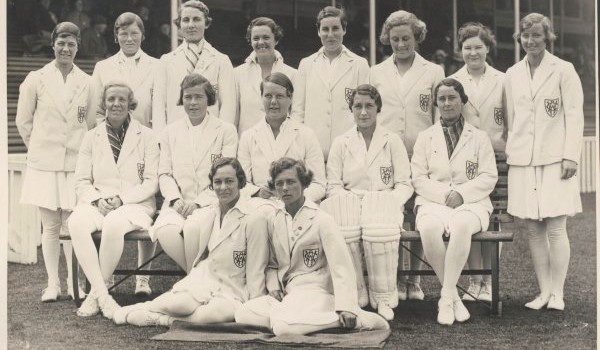 It all started in the year 1934 when Australia and New Zealand's Cricket Board decided to establish female cricket teams. Because of this step, it spread worldwide.
Then a three-test match series happened between England's female team against Australia's team and England won two matches.
In the year 1958, the first Women's Cricket Council was formed.
The goal was to connect multiple countries to join it for the betterment of Women's cricket.
Many countries joined in that India and West Indies in 1973, Ireland in 1982, Denmark in 1983, and Pakistan and Sri Lanka in 1997 established their own Women's Cricket Organizations.
History of Indian Women's Cricket?
In April 197the first inter-state Women's Nationals was held in Pune and three teams participated (Bombay, Maharashtra, and Uttar Pradesh).
In the second edition which was held in Varanasi, the number of teams increase to eight.
So, I guess that's all for today. If you enjoy reading it, then comment below and leave your suggestions and any other topics I should write about in the comments.
Don't just read alone share it with others in this way everybody will enjoy it. I will be back soon with another game or related info. Till then…
—Dhanyavaad—
If you want to know about the basics of the primary and pre-primary section then you can visit – smartschool.infolips.com