So, I have written many blogs on cricket so now it's time to move to others games too. What's the point in sticking to just one thing let's explore other games cause this is an ocean that I want to explore. these are Top 5 football facts.
Top 5 football facts | Gerd Muller of West Germany scored 4 goals (1972)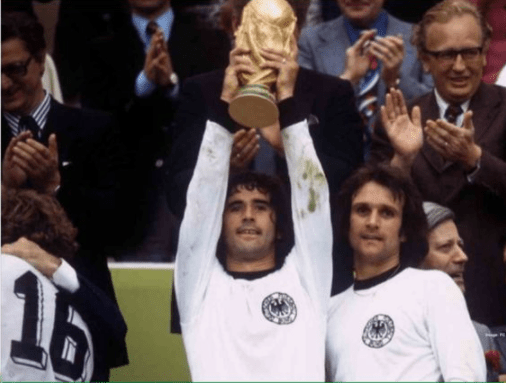 Over his unique career, he displayed a great performance and the team also called it "without Muller, we would still be in our wooden hut".
Now he is a former professional footballer and he was a striker and especially in and around the 6-yard box.
Gerd Müller's Career:
Bundesliga appearances: 427
Goals Scored: 365
Bundesliga Champion: 1969, 1972, 1973, 1974
DFB Cup Winner: 1966, 1967, 1969, 1971
European Cup Winner: 1974, 1975, 1976
Alan Shearer scored 5 goals in EURO 1996
He finished as EURO '96 top scorer with five goals. Two more at EURO 2000 mean England's ace is the third-highest scorer in the history of finals that is behind Michel Platini and Cristiano Ronaldo.
As in 1988, the 1996 finalists also met in the group stage.
Germany came from behind in the EURO '96 final to defeat the Czech Republic 2-1 and win their first EURO following reunification at Wembley on 30 June.
Alan Shearer ended a 21-month international goal drought by top-scoring in the tournament with five goals, netting against Switzerland, Scotland, the Netherlands (twice), and Germany.
Klaus Allofs scored 3 goals in EURO 1980
He is a former German professional football player as a striker, Allofs was a prolific goal scorer for the club and the country.
He scored in Bundesliga with the totals of 424 games and 177 goals over the course of 15 playing mainly for Fortuna Düsseldorf.
So, if you like to read about it and want to know more about them then comment down below and if you have any suggestions then also you can do it right below.
Don't just read alone share it with your friends and your football fan friends.
That's all for today we will meet again till then…
—Dhanyavaad—
If you want to know the basics about the primary and pre-primary sections then you can visit – smartschool.infolips.com