We all know that Cricket is so famous in India that nothing comes close to it. But there are many other sports that also deserve your attention because if people won't give attention then the federations looking over will also don't give that much attention. So let's look at the Sports That Need More Attention like Cricket in India.
Athletes from other sports do not get any advertisements or coverage from the news channels. Indian newspapers mostly feature cricket news or give them a lot of space, but even if someone wins a championship in another sport, there is no article praising them.
Cricket enjoys immense popularity and attention in India for several reasons, which contribute to its dominance over other sports.
Reasons Behind Cricket Getting All the Fame:
Rank in World Cricket – Indian cricket team has been consistently one of the top teams in the world for the last 3–4 decades. Despite being actively played by fewer countries in comparison to other sports, it attracts a decent amount of the world population.
Achievements – Indian cricket team has achieved far more in recent years than any other sport with notable exceptions being Kabaddi. India was once unconquerable in hockey with 8 Olympic gold medals, but a lot of happened since then. We had some individual success in other sports like badminton, tennis, wrestling etc, which includes Olympic medals but proper care was not provided to them.
Media Coverage – Cricket receives extensive media coverage in India. Cricket matches, players, and related news are covered extensively by television networks, newspapers, and online platforms. This continuous coverage keeps cricket in the public eye and further boosts its popularity.
Ads and Fame – Advertisements gave a lot of fame to cricketers and of course the game of cricket. People now could name each and every player of the cricket team, but could barely recognize other sportsmen except a few who gained popularity over time.
Marketing – BCCI being a private body, worked like a corporation and brought a lot of money into the game, and marketed the game highly. IPL started within a year of India's 2007 T20 world cup win, when people's minds were still fresh. Despite football (ISL), Kabaddi (Pro Kabaddi League), and other sports launching fancy leagues with Bollywood celebrities, the IPL remains the most popular and richest of Indian sports leagues.
Sporting culture – India lacks a proper sporting culture, making it difficult to produce a large number of sportsmen, as the prime focus is on studies and sports are considered to be a waste of time for most students. While cricket rose the charts, because of the factors which we talked about above, other sports failed to rise like that.
All sports need money to grow, whether it has to be spent on player's training or even marketing of the respective sports and cricket manages to take that in India.
Reasons Behind Neglecting Other Sports in India:
Lack of Infrastructure and Facilities: Many sports require specific infrastructure and facilities for training and competition. Sports other than cricket lack proper stadiums, training centers, and coaching facilities. A lack of investment in infrastructure leaves athletes with limited resources and opportunities.
Limited Funding and Sponsorship: Sports other than cricket struggle to attract significant financial support from sponsors and investors. Cricket's popularity and commercial success have led most corporate sponsors and broadcasters to focus on cricket-related events and promotions. This limited funding and sponsorship for other sports make it challenging for athletes to receive proper training, coaching, and exposure.
Cultural Influence: Cricket's historical significance and cultural influence in India have made it deeply ingrained in the national consciousness. Traditional sports, such as kabaddi and kho-kho, still have cultural significance but have not gained worldwide recognition or professional leagues.
Media Coverage: Media coverage plays a crucial role in promoting and popularizing sports. Indian media extensively covers cricket, including live broadcasts and dedicated sports channels. Other sports often struggle to secure similar media attention, resulting in limited public interest and awareness.
Limited Government Support: While the government has taken initiatives to support sports development, the focus has primarily been on cricket or a few select sports. Consequently, other sports are neglected and lack systematic support due to the unequal distribution of resources. Non-cricket sports are neglected because of limited government funding, policies, and programs.
Lack of Grassroots Development: Strong grassroots development programs are crucial for identifying and nurturing young talent in various sports. Non-cricket sports lack grassroots programs and initiatives that identify and develop talent early. Other sports cannot produce world-class athletes due to this.
Cultural Perception and Career Opportunities: In our community, there is a perception that pursuing sports, other than cricket, may not provide viable career options or financial stability. As a result, talented athletes often pursue more traditional career paths rather than pursue their sporting dreams.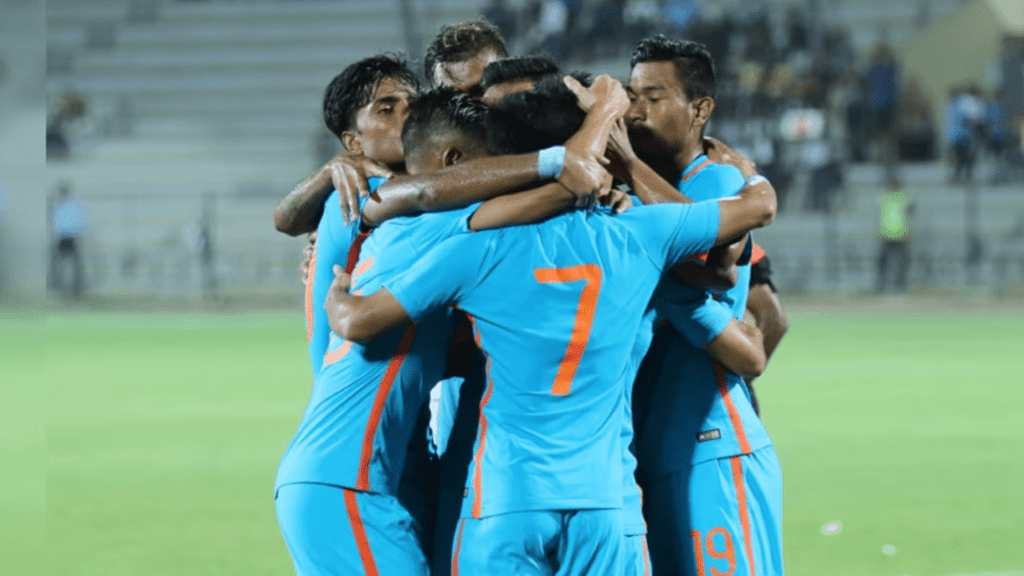 –
If you enjoy reading it, comment below and leave your suggestions and any other topics that I should write about in the comments. Don't just read alone share it with others in this way everybody will enjoy it. I will be back soon with another game or related info. Till then…
—DHANYAVAAD—
If you are not into sports but gaming, you can check out my other blog site – GAMEREX.FALLINSPORTS
For information Regarding Education and Studies, you can check out – smartschool.infolips.com
Sports That Deserve Attention like Cricket in India
Sports That Deserve Attention like Cricket in India