List of Different Running Sports – Sprint Marathon and More
Running is one of the most common sports all over the world and with that, there are multiple variations and types of races. So, let's check out the List of Different Running Sports – Sprint Marathon and More
List of Different Types of Races:
1. Sprint
2. Middle Distance
3. Endurance Running
4. Marathon
5. Ultramarathon
6. Cross Country Running
7. Trail Running
8. Sky Running
9. Hurdle Race
10. Ekiden
11. Joggling
12. Tower Running
13. Aqua Jogging
14. Canicross
15. Race Running
Sprint Races – List of Different Running Sports – Sprint Marathon and More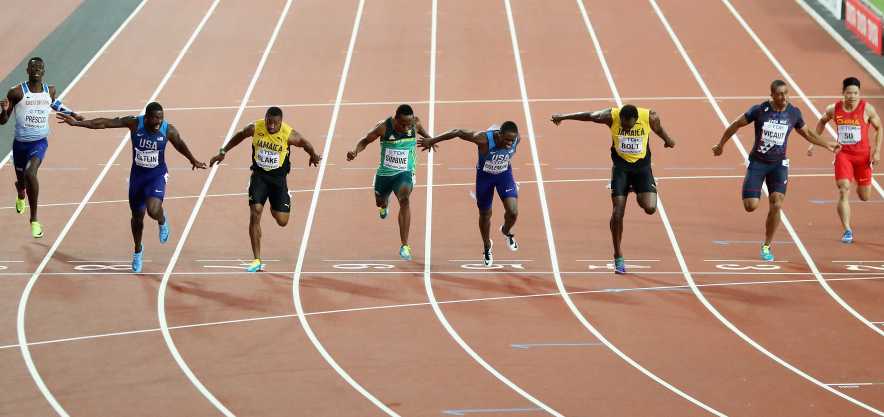 These are fast-paced races where the distance is limited and your speed matters. It is played on an oval-shaped track and all athletes run at their maximum speed and try to reach the finish line first.
These races can be of various distances, starting from 50m – 400m. Mainly only three formats are used in Olympic games they are 100m, 200m, and 400m. It can be played individually or in a relay format.
Middle Distance Race
These are longer than sprint races as their distance starts from 800m up to 3km and are mostly played individually.
IN this format runners can change from their lane to another lane after a 100m distance is crossed. It can be done to take the lead or get an advantageous position to win.
Endurance Running
These races are even longer than middle distance races and can range from 3kms up to Marathon. The most common distances for this are 5000km running or 10000kms running. This is not the end yet there are races that are even longer than this. Let's continue…
Marathon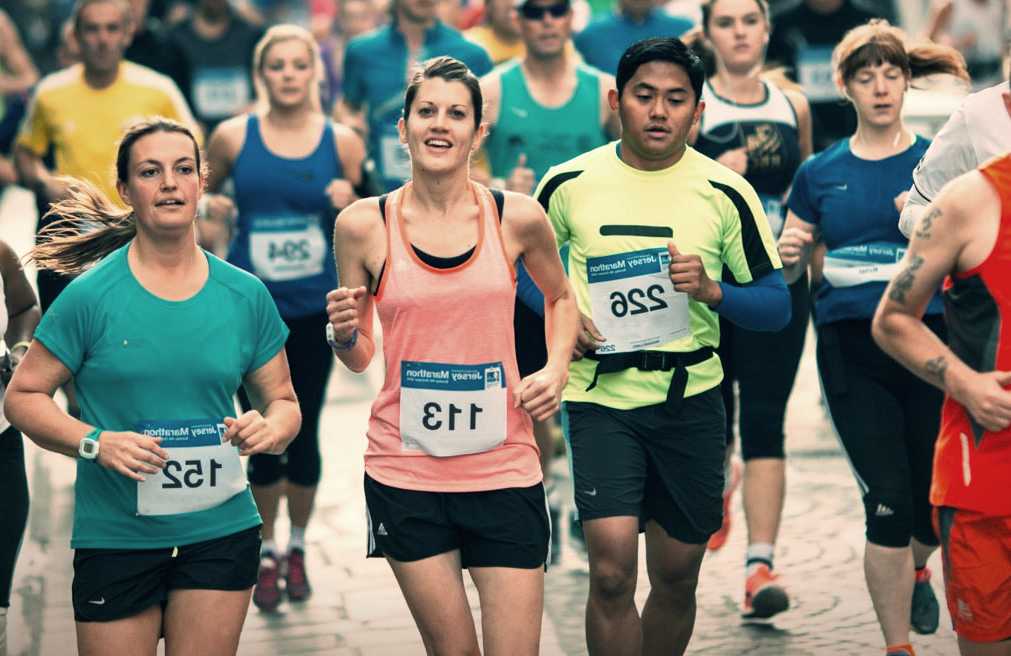 This is a long-distance race in which athletes compete in almost 42kms (42.195 km to say officially).
This can contain a track with a part of city roads. The inspiration for this race is said a Greek messenger who is said to have run this much distance to deliver a message of victory.
When I read about it, I was like how… how our sports are shaped on the base of different mythologies. It was fascinating to me when I read something like this.
—– Just Sharing My Experience —–
I just want to share an experience of mine when I participated in a marathon which was not this long, I guess 4km or 8km and we went at 6 in the morning from our school for this.
We started from a track then after some time we came on the road and there were signs made for the runners. My legs were like will I even be able to complete this. But I finished and I came in later positions but I came 2nd or 3rd from our school which was a great feeling for me.
——————————————————————————————————–
Ultra-Marathon
These races are even longer than the marathon which is more than 42kms. This running can contain a double marathons, 24-hour races, 1000 miles (approx. 1609km), or even longer.
Even after all this a person name Takahiro Sunada currently holds the record for men's 100km race in 6 hours 13 min (6:13:33 to be specific) and Tomoe Abe holds the record for women's race in 6 hours 33 min (6:33:11 to be specific). Isn't that crazy!!!
Sometimes these races even have obstacles which can include dirt roads, mountain paths, forest paths, and much more.
Cross Country Running
In this sport individuals or teams participate and run a race that involves different natural terrain like natural grass roads, hills, rocky roads, etc.
 This race can take place in any season and its distance can be from 1600m – 2000m all participants start from the same start line and complete 3 – 6 rounds of the same loop as they decide the format.
Trail Running
It is a popular adventure sport also known as mountain running. This race happens as an off-road race where they need to move uphill while running which adds more difficulty.
There are different categories in this too like Category A- where athletes should cover an average distance of 50 meters climb per kilometer and a minimum distance of 1.5 kilometers. In category B the average is 25m and in category C it is a 20m climb per kilometer.
Sky Running
It might sound like Nah, that is not a sport but it is. In this sport, athletes compete on a course that goes through mountains.
 Sky Running is an extreme sport that is conducted at heights of 6,600ft. It can be a short race with a steep vertical to a long-distance marathon race. This race occurs in locations like the Alps mountains, Mount Kenya, the Himalayas, the Mexican Volcanoes, etc.
Hurdle Race
This type of race includes a series of obstacles (Hurdles) on the running track which you have to jump over and continue your running with dropping your momentum to win the race. Which commonly has a distance of 110m and it is a part of the Olympic games.
Ekiden Race
This is a long-distance relay race that is held on roads. The term Ekiden originated in Japan, where such long relay events are popular. This type of race can cover hundreds of kilometers with six players in a team.
The world's longest relay race is Japan's Prince Takamatsu Nishinippon Round-Kyushu Ekiden which covered 1,064 kilometers. It's a Crazy Distance!!!
Joggling
Yes, I know what you are thinking about what kind of race is this. As the name suggests this is a combination of juggling and jogging. Rules are simple participants must maintain a juggling pattern while running to reach the finish line. If the object dropped then the player has to continue from the point where it falls.  
Tower Running
It is also known as Stair Climbing it involves a race-up tall manmade structure. It is a sport where you have to climb high structures through stairs in minimum time or in the given time you have to climb as many stairs as possible.
Aqua Jogging
It is a water sport in which athletes are required to move in the water while maintaining an upright position. And as named, the race takes place in a pool, and players are monitored to keep their backs upright. If the player doesn't do it or violates it then the player will get disqualified.
Canicross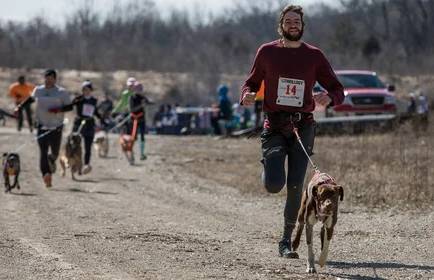 Again, one more running sport which is different than any other game. Here runners have to complete their race with their dogs.
It became popular in Europe and played as an off-season training. What a sport where people run with man's best friend their dogs to win a race together.
It is actually a cool sport. I bet you wouldn't have known that.
Race Running List of Different Running Sports – Sprint Marathon and More
Don't get confused by its name. It is a sport made for disabled athletes. For this, they use a specially designed tricycle called the running bike. It has two rear wheels and a saddle to support its back.
It has similar formats as any normal race like 100, 200m, 400m, medium distance, marathon, etc.
So, I guess that's all for today. If you enjoy reading it then comment down below and leave your suggestions and any other topics that I should write about in the comments.
Don't just read alone share it with others in this way everybody will enjoy it. I will be back soon with another game or related info. Till then…
—Dhanyavaad—
Tags: List of Different Running Sports – Sprint Marathon and More, Types of Races, list of different running races in sports 2021, list of different running races in sports and games, list of different running races in the sports field, list of different running races in sports list, list of different running races in sports of the world, list of different running races in sports racing, adventure sports, sprint races, middle distance races, endurance races, marathon, ultramarathon, cross country running, trail running, sky running, hurdle race, Ekiden, joggling, tower running, aqua jogging, canicross, race running