best moments happened in IPL 2021
Even though IPL 2021 is rescheduled to September 2021 but still the list of the best moments that happened in IPL 2021 from match 21 to match 30 is remaining so let's directly jump on to it.
Fast fifty by Shimron Hetmyer against RCB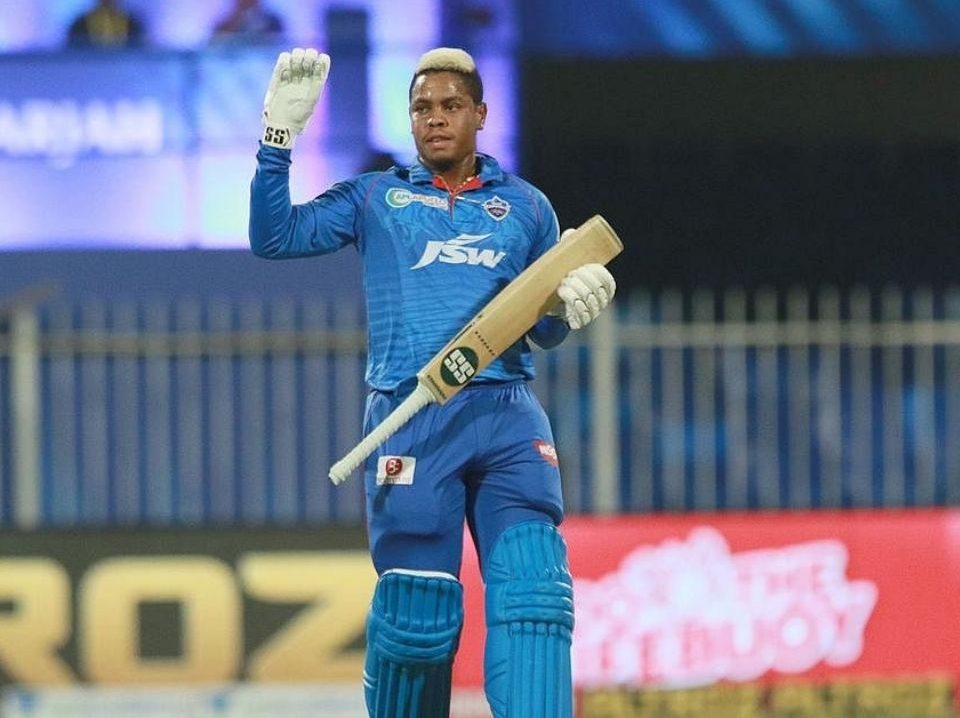 He is one of the power hitters of Delhi Capitals (DC) who scores no matter who's the opponent and that's got true against RCB in match 22 and he scored a great fifty in 23 but Delhi Capitals still lost the match and RCB won by mere 1 run. It was an exciting match.
Image source – india
David Warner completed 10000 runs in T20
The captain of SunRisers Hyderabad (SRH) become the 4th person to score over 10000 runs in T20 format. A great accomplishment to make for a great batsman.
CSK partnership of Faf and Gaikwad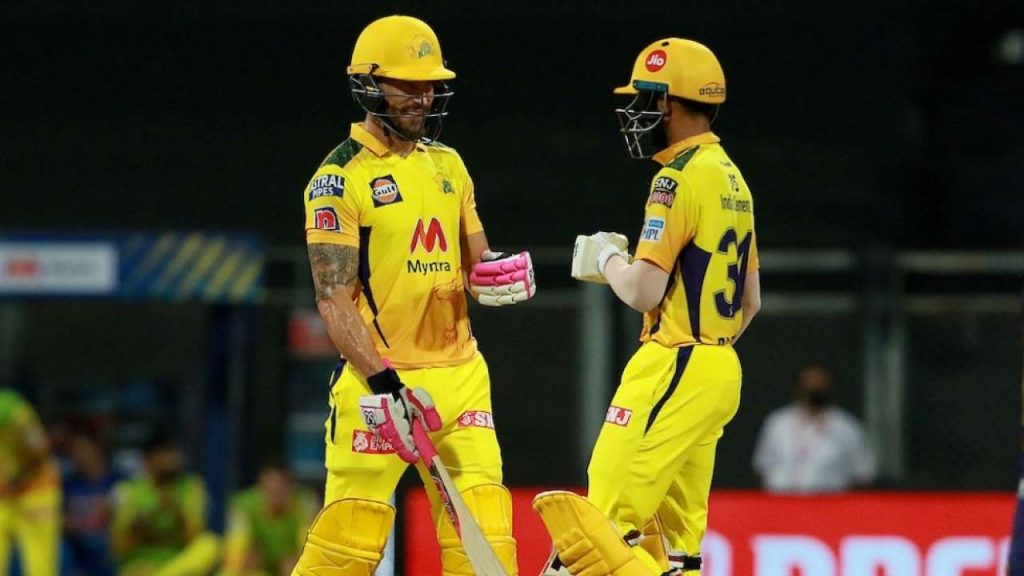 Two of the CSK's best batsmen Faf Du Plessis and Ruturaj Gaikwad stood tall against SRH and made a partnership to remember of 129 runs and CSK takes the win from SRH.
Where Ruturaj Gaikwad scored 75 runs off 44 balls and Faf Du Plessis scored 56 of 38 balls this partnership was one of the best in IPL 2021.
Prithvi Shaw blast off start against KKR
He always had shown many promising performances in IPL 2021 but against KKR they just reached to the top of their game.
He started his attack from the first over with 6 fours in that over bowled by Shivam Mavi. But he just not stops there he keeps on hitting and made one of the fastest 50 in just 18 balls and still he did not stop and scored 82 runs in 41 ball which was his one of the best performances or the best in IPL 2021.
Harpreet Singh a man of miracle against RCB
PBKS set a defending score of 180 with the help of KL Rahul's 91*(57) and RCB also started a good start with Virat Kohli on the attack and then came the game-changer Harpreet Singh and bowled Virat Kohli on the first ball.
On the next ball, he also took the wicket of Glenn Maxwell, and in his last over, he managed to take the wicket of AB De Villers which completely shakes off the RCB's batting line-up and played an important role in PBKS's victory.
Partnership of Faf and Moeen Ali against MI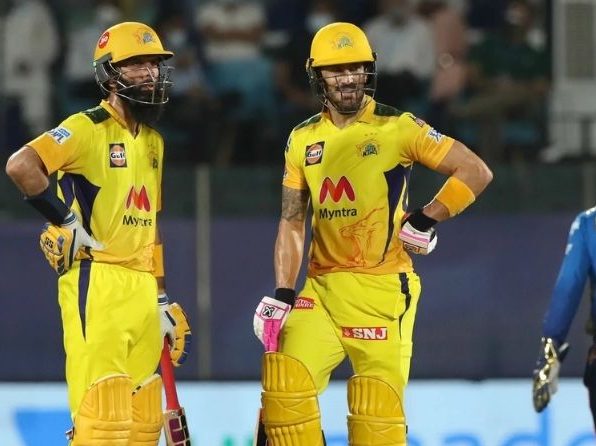 After the early loss of Ruturaj Gaikwad Moeen Ali and Faf Du Plessis just go on rampage and keep scoring more and more runs and build a partnership of over 100 runs until Jasprit Bumrah takes out Moeen Ali but still CSK manage to score a total 218 of against MI.
Ambati Rayudu's power performance against MI
Even after the fall of Faf and Moeen Ali, Ambati Rayudu keeps on scoring like an unstoppable force and scored 72 runs in just 27 balls with 4 fours and 7 sixes which took the team into 200+ score. Really, a Power Packed Performance!!!
Pollard's winning Inning against CSK
With a score of 219 to chase MI made a great start but the top order started to collapse. Here arrived Mumbai Indian's "Power Hitter" Kieron Pollard and did what he is good at.
He made a record of the fastest fifty in the IPL 2021 in just 17 balls.
He kept on going till the end until it was a close call for 2 runs at the last ball but MI managed to win the match against CSK.
Jos Butler's century against SRH
He is one of the strongest batsmen, but this performance against SRH was above the all. He scored his first century in IPL 2021 with 124 runs off 64 balls and it took the team's total runs to 220.
Mustafizur and Morris destroys SRH batting line up
SRH started with strong shots and kept on scoring, but RR's bowlers started to take quick wickets and keep on pressurizing the opponents stopping them at the score of 165/8.
The main duo who did this job was Mustafizur Rahman and Chris Morris, where Mustafizur took 3/20 and Chris Morris took 3/29.
Mayank Agarwal played the captain defining Inning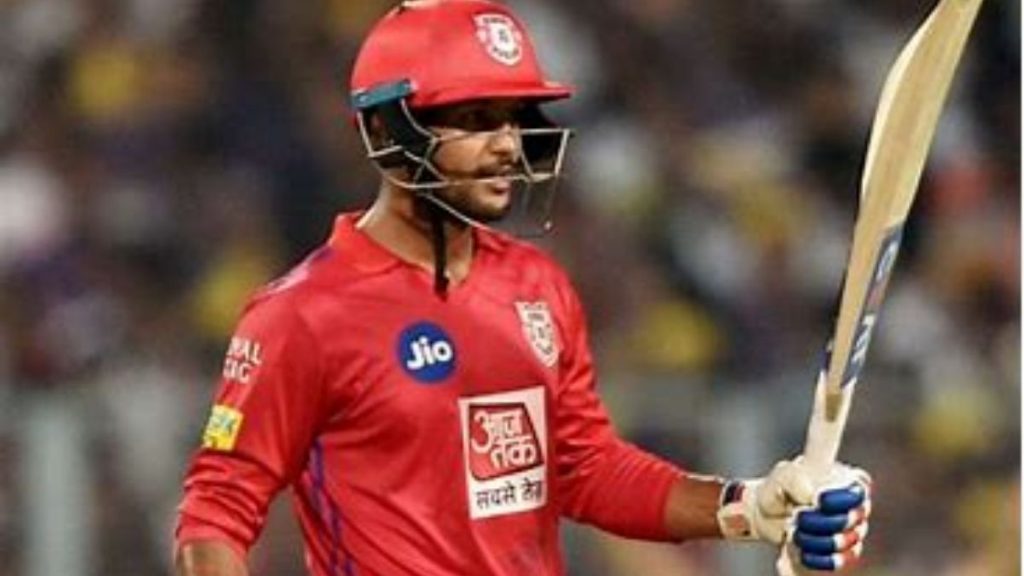 Because of some issues, KL Rahul was not able to play that match, so Mayank Agarwal took over as the captain and showed that even in the absence of the captain, he was able to perform as always he does. Even on the other side wickets kept on falling, but he played the Inning till the end.
He scored 99* in 58 balls just missed by a single run for his century but that takes the team to a defending total of 166/6 and played the Inning as a captain should play.
That's it for this list and IPL will be resuming from September so I will again keep on making this list so just wait for it.
In the match against MI, CSk was falling like their score was 7/3 wickets but then Ruturaj Gaikwad takes all the team on his shoulder and take the team score 156/6 in 20 overs.
In which he played a winning inning of 88* runs in 58 balls with 9 fours and 4 sixes. Great Inning Man!!!
If you like to read it or want to ask or suggest any other list you can mention it in the comments and just don't read alone share it with your friends and I see you next time with another list. Till then…
—Dhanyavaad—
If you want to know about the basics of the primary and pre-primary section then you can visit – smartschool.infolips.com