IPL 2022 Best Playoffs Moments
IPL 2022 has ended so let's check out some of the IPL 2022 best playoffs moments.
Both new teams qualified for the playoffs – IPL 2022 Best Playoffs Moments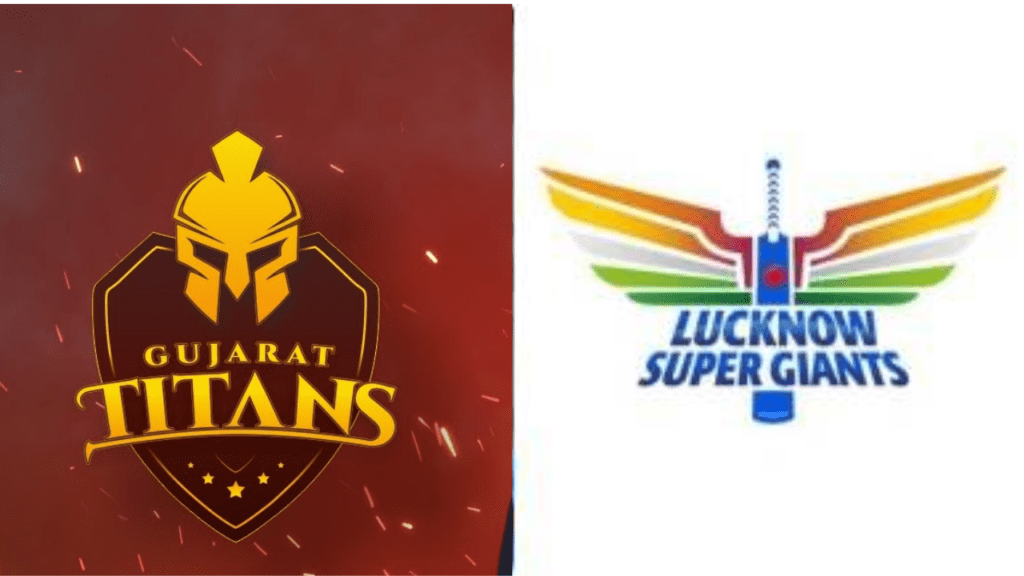 This was a surprise that both the new teams GT (Gujarat Titans) and LSG (Lucknow Super Giants) qualified for the playoffs. Both captains Hardik Pandya and KL Rahul made it to the top 4 spots with new teams and left their old teams behind.
David Miller finished the match with 3 sixes in the last over – IPL 2022 Best Playoffs Moments
It was a thrilling match (Qualifier 1) GT vs RR which went to the last over action.
RR scored 188/6 which was a good score to defend and GT was scoring but losing a few wickets. Then came the partnership of Hardik Pandya and David Miller which took the team to victory.
In the last over 16 runs were needed and the bowler was young bowler Prasidh Krishna and David Miller end that match with 3 consecutive sixes.
Hardik Pandya made 40* in 27 balls in this chase and David Miller made 68* off 38 balls. GREAT MATCH IT WAS!!!
Rajat Patidar's First Century Took RCB to Qualifier 2 – IPL 2022 Best Playoffs Moments
This man has a few bad good matches this IPL season but this Inning was the best of him. He scored his first century in IPL in the Eliminator against LSG.
He hit 6,4,6,4,6 on Ayush Badoni which was a game-changing over. Because of this amazing inning, RCB managed to reach Qualifier 2.
He scored 112* runs in 54 balls with 12 boundaries and 7 sixes.
KL Rahul gave hope to LSG
While chasing the huge score of 208 against RCB, LSG lost their two wickets pretty early so captain KL Rahul and Deepak Hooda build a great partnership which was nearly unbreakable but, in the end, it broke and that was the loss for LSG in Eliminator.
KL Rahul played a good inning of 79 runs in 58 balls with 3 fours and 5 sixes.
Prasidh Krishna and Obed McCoy kept RCB under control
Everyone was excited about this match and mostly RCB fans to finally see them in the finals but Prasidh Krishna and Obed McCoy broke that dream and stopped RCB on their track at the team score of 157/8.
Both took 3 wickets, Prasidh Krishna (3/22) and Obed McCoy (3/23).
Jos Buttler broke the RCB fan's dream with his 4th century
What a season it has been for Jos Buttler this was his 4th century which was the best thing that could happen to RR this season.
He played amazing innings and is the current Orange Cap holder too. He made 106* runs in 60 balls with 10 boundaries and 4 sixes. AMAZING season for this player!!!
GT's bowling stopped RR on a low score
What crazy bowling happened in the IPL 2022 finals. This was the best bowling attack from Gujarat Titans which stopped Rajasthan Royals on a low score of 130/9.
Here, Yash Dayal and Rashid Khan, and Mohammad Shami took 1 wicket but the best of these 3 was M Shami's last bowl which bowled Riyan Parag. It was Awesome!!!
Also, Sai Kishore took 2 wickets, and the man, Captain Hardik Pandya took 3 wickets for his team he took the three important wickets of Jos Buttler, Sanju Samson, and Shimron Hetmyer.
Gujarat Titans took the IPL 2022 Trophy
It was like a gut feeling of mine that this year the winning team will be from the two new teams as their performance was great.
I talked to my friends about it too that GT will win this year and that happened and I am happy about it.
It was a great season for some teams but not great for some of the favorite teams maybe next year will be your year. This year's IPL was a great roller-coaster and everyone will wait for the next year.
There will be another blog which will be IPL 2022 top 5 coming soon so wait for it till then enjoy reading something else about sports here.

So, I guess that's all for today. If you enjoy reading it then comment down below and leave your suggestions and any other topics that I should write about in the comments.
Don't just read alone share it with others in this way everybody will enjoy it. I will be back soon with another game or related info. Till then…
—Dhanyavaad—
If you want to know the basics about the primary and pre-primary sections with grammar and all then you can visit – smartschool.infolips.com
Tags: IPL 2022 best playoffs moments, Both new teams qualified for the playoffs, LSG and GT qualified for the playoffs, David Miller finished the match with 3 sixes in the last over, Rajat Patidar Took RCB to Qualifier 2, KL Rahul gave hope to LSG, Prasidh Krishna and Obed McCoy kept RCB under control, Jos Buttler broke the RCB fan's dream with his century, GT's bowling stopped RR on a low score, Gujarat Titans took the IPL 2022 Trophy, Gujarat Titans won IPL 2022 Trophy, Rajat Patidar's First Century, Jos Buttler 4 centuries in ipl 2022