10 moments in IPL 2021 Match 11-Match 20
IPL never fails to deliver excitement in each of their matches. So, here is the list of the 10 best moments in IPL 2021 from Match 11 to Match 20
Shikhar Dhawan's strong opening batting against PKBS
Shikhar Dhawan has shown his power to score in multiple matches and is one of the consistent scoring batsmen in IPL. He showed his one of best performances in IPL against Punjab Kings (PBKS).
where he played an Inning of 92 runs in 49 balls which help DC to make a good score.
Faf Du Plessis missed his century against KKR
In the match against KKR, the opening partnership of CSK made a good start for them where Ruturaj Gaikwad scored a half-century. But then Faf Du Plessis also start hitting and showed us why he is still one of the best for CSK.
The single on the 5th ball of last over stole his chance of a great century but he still scored 95 in 60 and stayed till end for his team.
Andre Russell sad dismissal by Sam Curran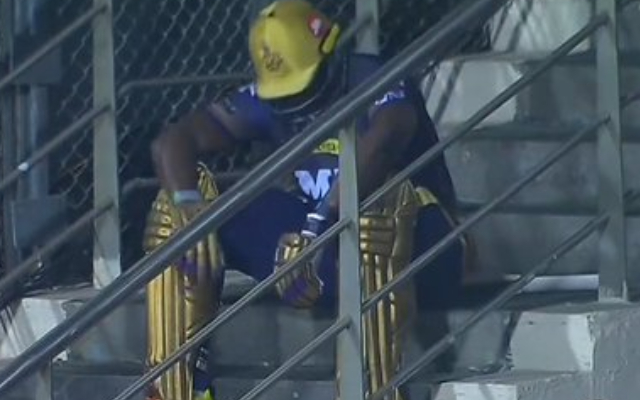 Andre Russell many times showed us why he is one of the best all-rounders and in a match against CSK he showed us a great show of multiple boundaries which helps KKR to make a comeback in the match.
But sadly, he got bowled by Sam Curran which was pretty sad for KKR and he just sat on the stairs thinking why he dodges the ball which was really a sad moment.
Pat Cummins fight back against CSK
After Andre Russell's dismissal, he takes the charge of scoring and hits some important boundaries for the team.
On the other side, wickets keep on falling for KKR, and even a great Inning of 66 runs KKR still lost that match. But it was great Innings from him and a great match to watch.
Virat Kohli completed his 6000 runs in IPL
Virat Kohli is one of the greatest players and this year he leads RCB to 4 back-to-back victories. And in the match against RR, he completed his 6000 runs in IPL which is a great achievement for him.
Devdutt Padikkal on fire against RR
What a performance from him against RR, he scored a century 101* in 52 balls which is the second century of IPL 2021 really a moment to remember for him and others.
Virat and Devdutt takes RCB to victory
The match of RCB vs RR was good in the first Inning but it gets even better in the second Inning where the opening partnership of Virat Kohli and Devdutt Padikkal just keep on scoring and take RCB to victory.
One of the highest partnership of IPL 2021 so far of 173 runs in which Virat Kohli scored 72* and Devdutt Padikkal scored 101*.
Chris Morris 4 wickets against KKR
Chris Morris has shown a great performance with his batting and bowling against KKR was really good. He takes 4 wickets (4/23) in which 3 names were Dinesh Kartik, Andre Russell, and in the form Pat Cummins. Great bowling!!!
Over all play by Jadeja against RCB
Man, this whole match should be named Jadeja's skill show because he showed his game in all things.
Great Inning of 62* in 28 and what a batting in the last over 37 runs against Harshal Patel the current Purple Cap holder.
Not only that but takes 3 wickets (3/13) and a direct runout of Dan Christian. That's what we call an overall play. What a match for him.
First Super Over of IPL 2021
The whole match of DC and SRH was full of ups and downs no one could predict what will happen next. And this causes a tie and the first super over of IPL 2021 happens.
It was as always was a tense match SRH score 7 runs and DC barely manage to reach the target and win the match against SRH. This whole match was intense to watch.
So, that's all for this list comment below if you like it and you can suggest any other list you want in the comments also. Will meet again with another list. Till Then…
—Dhanyavaad—
If you wants to know basics about primary and pre-primary section then you can visit – smartschool.infolips.com