Eden Gardens is a cricket stadium located in Kolkata, India. It is one of the oldest and most iconic cricket grounds in the world, known for its rich history, passionate cricket culture, and massive seating capacity. So let's see the Amazing Facts and History of Eden Gardens.
Details of stadium
Location – Kolkata, India
Establishment – 1984
Capacity – 66,000
Owner – Cricket Association of Bengal (CAB)
History of Eden Gardens
Eden Gardens was established in 1864 and is named after the sister of Lord Auckland, who was the Governor-General of India at that time. The first recorded cricket match was played at Eden Gardens in 1865.
In 1911, the Calcutta Cricket and Football Club (CC&FC) took over the management of Eden Gardens and started developing it as a cricket ground. The first cricket test match was played at Eden Gardens in 1934 when England toured India. The ground also hosted its first One Day International (ODI) match in 1987 when India played against Pakistan.
The stadium has a seating capacity of over 66,000, making it one of the largest cricket stadiums in the world. In 2011, Eden Gardens was one of the venues for the ICC Cricket World Cup, and it underwent major renovations to upgrade its facilities, including the construction of new stands, installation of floodlights, and improvement of the pitch and outfield.
Eden Gardens is not just a cricket ground but also holds cultural significance in the city of Kolkata. It has been a hub of cricketing and cultural activities, and the stadium has hosted concerts, political rallies, and other events apart from cricket matches. It continues to be a revered venue for cricket matches and remains an important part of the cricketing legacy in India.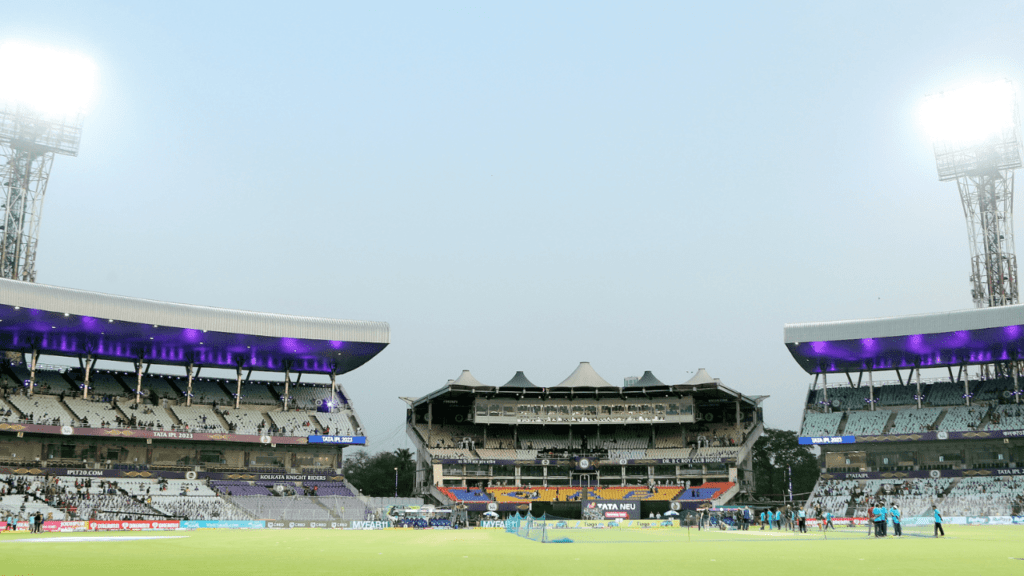 Amazing facts about Eden Gardens
–
If you enjoy reading it, comment below and leave your suggestions and any other topics that I should write about in the comments. Don't just read alone share it with others in this way everybody will enjoy it. I will be back soon with another game or related info. Till then…
—DHANYAVAAD—
If you are not into sports but into gaming, then you can check out my other blog site – GAMEREX.FALLINSPORTS
For information Regarding Education and Studies, you can check out – smartschool.infolips.com
Amazing Facts and History of Eden Gardens
Amazing Facts and History of Eden Gardens